Does your Business Needs a Branded Gazebo?
The gazebo is a great place to get some sun and enjoy the outdoors. It's also an excellent way to advertise your business! A branded gazebo can help you generate more revenue, create a memorable experience for customers, and increase your brand visibility.
In this blog post we will discuss benefits of having a printed gazebo for your business!
But firstly, What is a gazebo and what are its benefits for your business?
A printed gazebo is a temporary or permanent structure which provides an area for people to rest, enjoy the outdoors, and stay out of the sun. There are several types of printed gazebos available on our website! We will discuss some benefits below:
– Create a memorable experience for your customers with printed outdoor furniture – Increase brand visibility with printed signage – Promote new products/services with printed banners – Keep items safe from weather by enclosing them in printed canopies. Here at Essex Banners we offer many different options when it comes to printing services including custom signs , banner stands , table covers & more. Our team would be happy to help you find just what you need so please contact us today!

Why you should consider a branded gazebo for your business:
– Generate More Revenue: A branded gazebo is a great way to generate more revenue for your business. You can use it as a place to sell products or services, or to promote special offers.
– Increase Brand Visibility: With so much competition out there, it's important to find ways to stand out from the crowd. A printed gazebo is an excellent way to increase brand visibility and reach more potential customers.
– Promote New Products/Services: Use your printed gazebo as a platform to promote new products or services. Showcase
Whats the most popular branded gazebo?
Our printed gazebo is the most popular product that we offer! It's a great way to give your brand exposure. 3m x 3m with or without walls is very popular. If unsure on what you need dont hesitate to give us a cal
What should you put on your printed gazebo?
You can use printed gazebo to promote your products, services or special offers. You should include contact details, logo and company branding on your gazebo.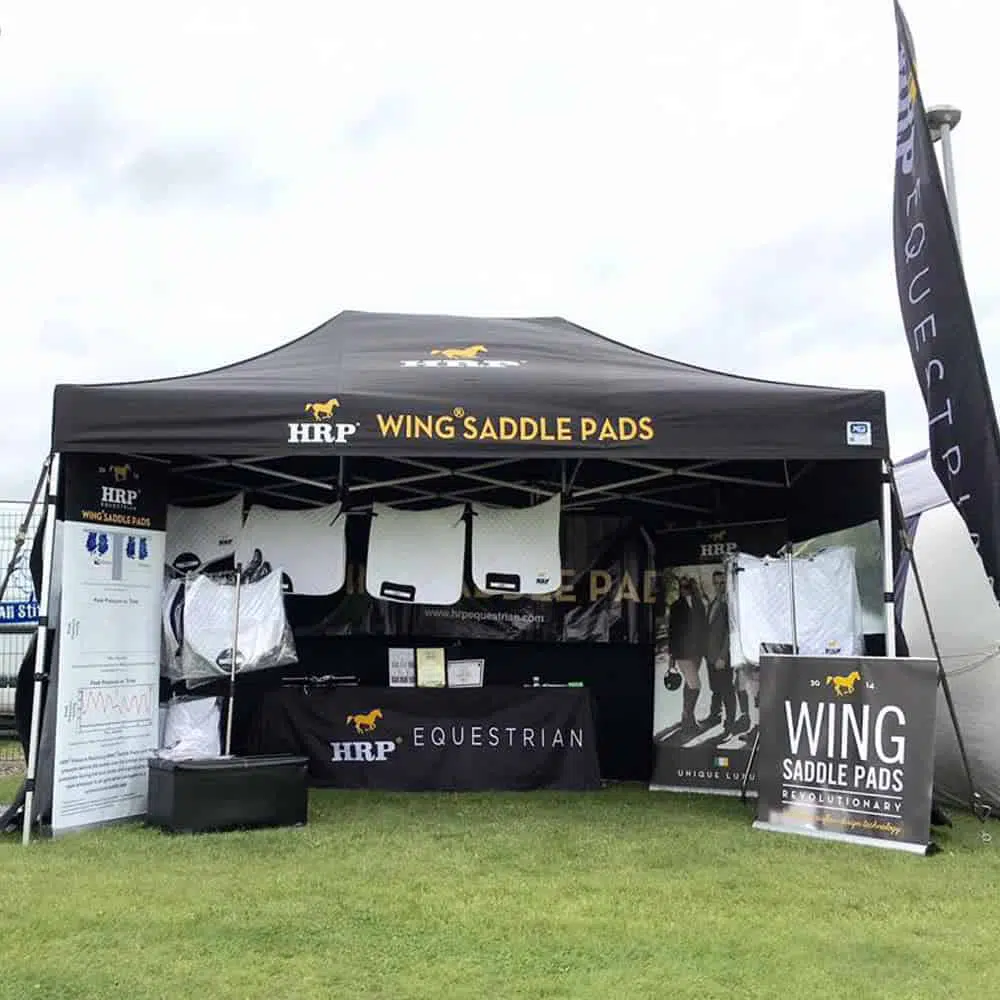 What are other types of printed signs you do to go with it?
We offer many different printed signage options including custom print stickers ,signs & magnetic car signs . If you have any questions regarding our range please dont hesitate to give us a call!
How do I get my own branded gazebo?
All you need to do is select the size that best suits your brand then upload an image onto our website, or download our template. We will send out proof within 24 hours after which we can begin printing/production! How easy is that?! Our team would be happy to help