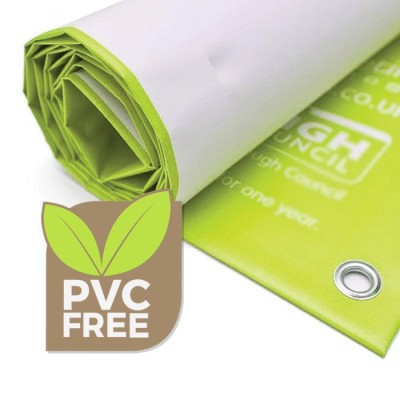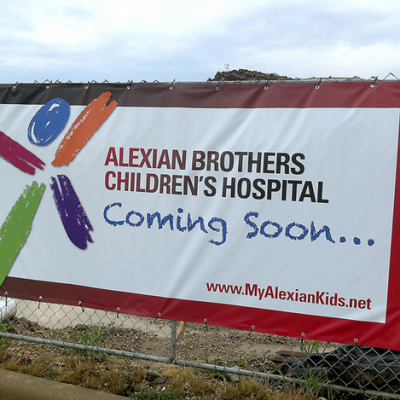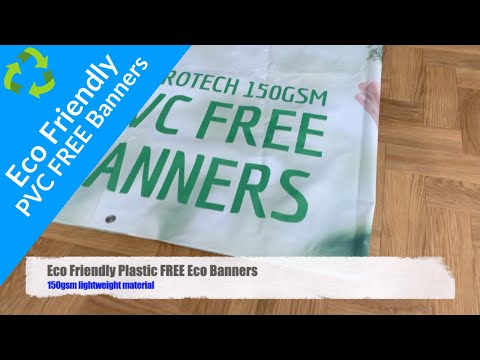 Eco Banner Printing
⭐⭐⭐⭐⭐ - 5/5 Google Reviews
FREE Metal Eyelets & FREE Hemming for extra strength all round
PVC FREE Eco friendly banners. These PVC FREE Banners are 100% recyclable. Eco Banner Printing is printed on 12oz vinyl banner material. This may feel thin in its properties, but the EFB material holds similar strength characteristics to standard PVC Banners. We print all our Eco Banners in Essex and delivery to the whole of the UK for FREE
Helpful links

For delivery/collection by:
05-10-22
Choose Printing Options
Measurements in:
Width
Height
Quantity
Price
£

Product Specifications
any custom size you require
PVC FREE 150gsm
Not machine washable
Printed with fade-proof UV-based inks
All banners come fully hemmed all round for extra strength
Heavy-duty material is available for large longer-lasting banners.
Artwork Guidelines
If you already have print-ready artwork please follow the steps below;
File format must be either PNG or PDF.
Artwork must be sized to the banner size required or an equivalent ratio i.e 2/1. This is to limit any resizing of your banner which could lead to stretching and pixilation.
The ideal resolution of the artwork will be greater than 150dpi but a lower resolution may be acceptable. We will double-check this for you before it goes to print
Purchasing multiple items in one order:
If you are supplying multiple files for an order, please email us with a breakdown. This needs to include your order number and a description of which files are for which product. Where necessary please specific quantities.
Don't worry, we can help you
If you need some help with your files or have any queries, please contact us before ordering. If we provide any proofs of your artwork, please note that colours may vary depending on your monitor settings. We can work with you to get the boest possible outcome for your product.
FAQ's
Do you have an artwork guide?
Yes, click the link for all the information you need for your designs to be perfect. Artwork Guide
How long will my eco-friendly printed banner last?
Banners are intended for temporary signage. How long they last depend on where and how they are used. Banners used indoors will last many years. Outdoors the limiting factor will be how the banner is hung and the wind it is exposed to life span show vary between a few months and a few years.
Why use eco-friendly banner material?
If you care about the environment then our eco banner is the solution. Although the Eco-friendly banner material is more expensive than standard PVC, when coupled with our water-based latex inks it is the greenest banner solution you can get. Our green banner material is PVC free, REACH and LCA approved to reduce the impact on the environment.
What is the full spec of this material?
PVC Free Banner 150gsm FR B1. A fantastic alternative to carbon-heavy PVC banner materials. Thickness 180mic. Fabric content 100% polyester. fire rating B1
Can they be recycled once we have finished with them?
Yes they can be recycled.