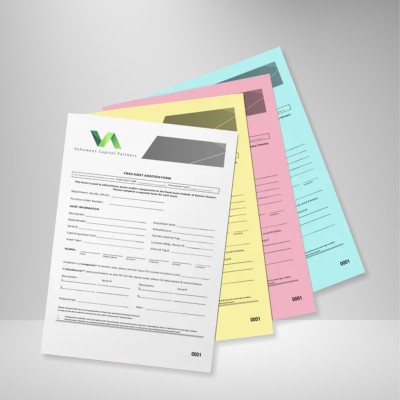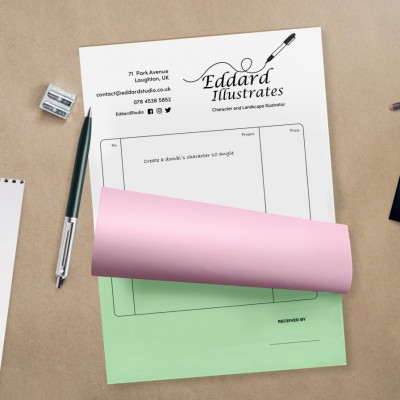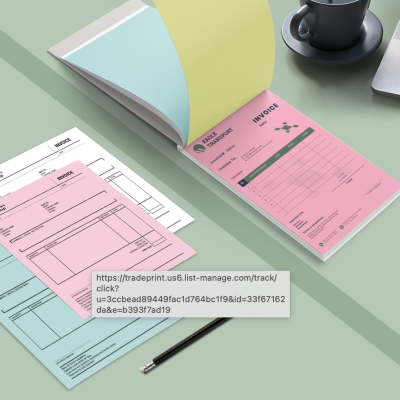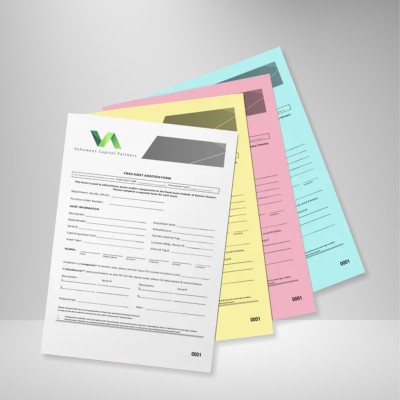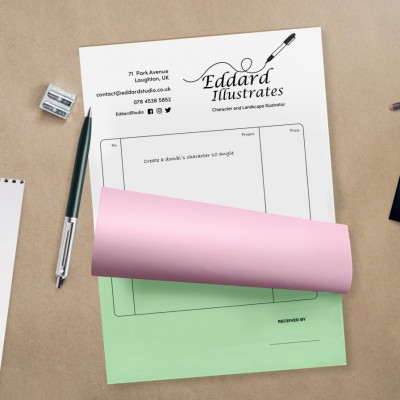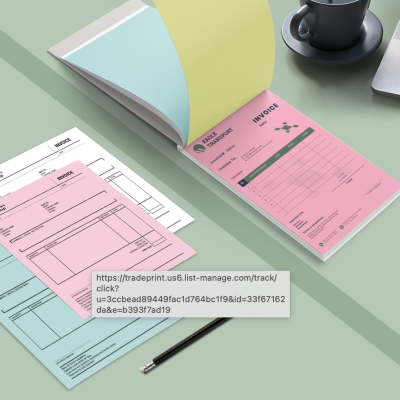 NCR Printing
⭐⭐⭐⭐⭐ - 5/5 Google Reviews
For creating invoices, orders and delivery notes, traditional NCR pads are a reliable choice. Whether your client is a small business looking for a duplicate solution, or a larger business looking for a back-up to their digital solutions.
NCR means "no carbon required", and with our NCR pads you don't need a sheet of carbon copy paper between each page. This makes them much easier to use and perfect for completing on-the-go. No messing around with pages, simply complete the form and you'll have two or three copies ready to go.
Duplicate pads and triplicate pads are available, and they can be customised with your customer's logo, company name and contact details in full colour digital print.
Our NCR pads comprise 50 sets of NCR paper, glued at the top with a cardboard backing, ideal for when you're on the road. Available in A5 and A4 sizes.
Free UK delivery on ALL orders
For delivery/collection by:
18-12-23
Choose Printing Options
Quantity
Price
£

More Prices
Click a price below to add an item, based on your chosen printing options above and relevent service, to the basket.
Product Specifications
NCR invoice pads are a type of multi-part form that are commonly used in business transactions. They are called "No Carbon Required" because they do not require a carbon sheet to transfer the information from one page to the next, making them a more environmentally friendly option.
Each NCR invoice pad is typically made up of two or more sheets of paper, each with its own layer of pressure-sensitive coating. When writing on the top sheet, the pressure from the pen transfers the ink to the next page, creating a copy of the original. This allows businesses to keep a record of the transaction without the need for a separate carbon sheet, saving time and reducing waste.
NCR invoice pads come in a variety of sizes, including A4, A5, and DL, and can be customized to meet the specific needs of your business. They can be printed with your company logo, contact information, and other important details, making them a professional and efficient solution for invoicing and record keeping.
One of the benefits of using NCR invoice pads is their ease of use. They are pre-collated and come in pads, making them easy to access and use on-the-go. Additionally, the pressure-sensitive coating ensures that the copies are clear and legible, even if the original is written in pencil or erasable pen.
Another advantage of NCR invoice pads is their durability. Unlike single-sheet invoices, NCR pads can withstand repeated handling and are less likely to get lost or damaged in transit. They are also easy to store, as each pad is bound together, making it easy to keep track of all your invoices and transactions in one place.
Our NCR invoice Pads are comprised of 50 sets of NCR paper, with a 3-part pad , glued along the top with a cardboard backing – ideal for use on the road. Add your client's branding for a customised duplicate pad.
Technical Specification:
Printed on 80gsm NCR paper.

3 part (Triplicate) – White top sheet, yellow middle sheet, pink bottom sheet.

Loose writing shield

Grey pulp backing board

Glue bound on short edge (top)

Quick delivery turnaround
Need help with designing contact our design team today
Artwork Guidelines
Please supply as either CMYK or black only PDF with all fonts outlined or embedded and with a resolution of 300dpi. Download our NCR templates below to assist with setting up your artwork. Please note that NCR pads have a safe zone of 5mm (15mm for drilling).
If you would like numbering: Please supply two files, one for print and one showing the numbering position as a guide. Please note: We will always print from the start number that you enter when placing your order. Please ensure you enter the number required. Any numbering on your artwork / positioning guide is used for position only.
FAQ's
No faqs for this product