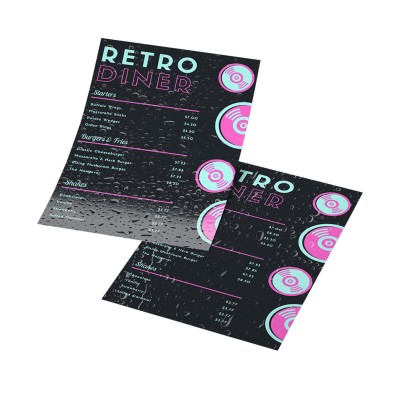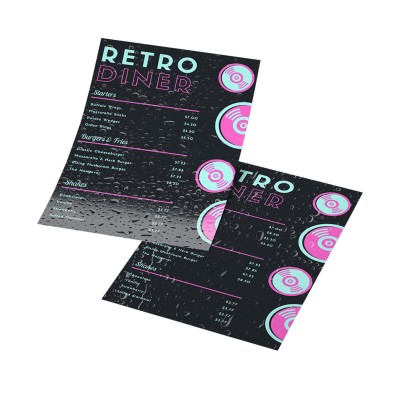 Waterproof Flyers
⭐⭐⭐⭐⭐ - 5/5 Google Reviews
🗣️ Fast and FREE delivery to anywhere in the UK!
Discover the future of promotional materials with our Waterproof Flyers on 200mic Synaps material. Uniting durability and elegance, these flyers ensure your message remains pristine in any weather. With high-resolution visuals that pop, these flyers are perfect for outdoor events, travel promotions, and more. Experience the perfect blend of practicality and aesthetics – choose Waterproof Flyers for messaging that stands the test of time.
Avaialble in a number of sizes and fast turnaround.
Free UK delivery on ALL orders
For delivery/collection by:
13-12-23
Choose Printing Options
Quantity
Price
£

More Prices
Click a price below to add an item, based on your chosen printing options above and relevent service, to the basket.
Product Specifications
Introducing Waterproof Flyers: Experience the Fusion of Durability and Vibrancy
Our Waterproof Flyers redefine promotional materials with a winning combination of resilience and captivating visuals. Created using 200mic Synaps material, these flyers offer the perfect blend of durability, aesthetics, and functionality.
In rain or shine, our Waterproof Flyers rise to the challenge. Constructed from robust 200mic Synaps material, these flyers repel water, ensuring your message remains intact even in damp conditions. Whether distributed outdoors, near water bodies, or in humid surroundings, these flyers retain their visual appeal without compromise.
Never compromise on aesthetics. Our Waterproof Flyers not only withstand but also enhance your messaging with their vibrant, high-resolution printing. Graphics, images, and text burst off the page, engaging your audience and leaving a lasting impact. The 200mic Synaps material intensifies color saturation, guaranteeing every detail captures attention.
Experience unmatched convenience. Our Waterproof Flyers are easy to handle, lightweight, and boast a smooth texture. The 200mic Synaps material offers a tactile feel that enhances the overall user experience, ensuring a memorable interaction.
Choose Waterproof Flyers on 200mic Synaps material and break free from limitations. Deliver messaging that defies the elements, all while enjoying the perfect balance of durability and visual appeal.
Artwork Guidelines
Please see attached FREE PDF templates to use for your artwork
FAQ's
No faqs for this product