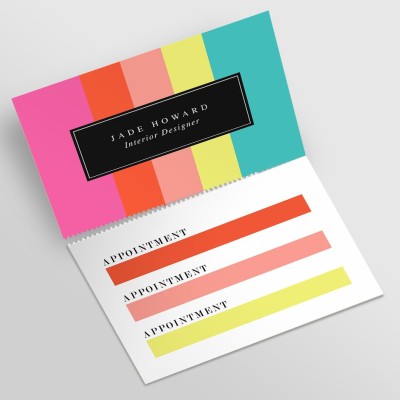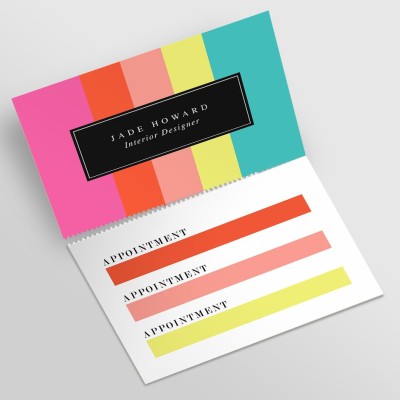 Perforated Flyer Printing
⭐⭐⭐⭐⭐ - 5/5 Google Reviews
Perforated Flyers are one of the most versatile marketing tools for any business. They are a quick and inexpensive way to share your contact details with business partners or new potential clients and play an important role in creating a lasting first impression.
Competitions, vouchers or feedback forms help you connect with your customers. Try our perforated flyers they are a great way to keep people in touch!
Available in 3 popular sizes and fast delivery! These flyers are perfect for the event days or promotional giveaways
Free UK delivery on ALL orders
For delivery/collection by:
10-10-23
Choose Printing Options
Quantity
Price
£

More Prices
Click a price below to add an item, based on your chosen printing options above and relevent service, to the basket.
Product Specifications
A4 Perforated Flyer
A4 is a commonly used size for perforated flyers and measures 210mm x 297mm. This size is perfect for creating eye-catching designs and is ideal for a wide range of promotional material. With its large format, you can include detailed information about your products or services and use high-quality images to make a lasting impression. Additionally, the perforated nature of the flyer allows for easy separation of the tear-off section, making it convenient for your customers to keep your details on hand.
A5 Perforated Flyer
A5 perforated flyers measure 148mm x 210mm and are a smaller, more compact option compared to the A4 size. They are ideal for more concise information and are great for handing out at events or for direct mail campaigns. Due to their size, they are also cost-effective and easy to distribute, making them a popular choice for businesses of all sizes. The perforated design allows for the creation of vouchers or discount coupons, making them a versatile promotional tool.
DL Perforated Flyer
DL perforated flyers measure 99mm x 210mm and are a handy size for more targeted promotions. They are often used as invitations, event tickets, or loyalty cards. The compact size of the DL flyer is ideal for including important information, such as dates, times, and location, and the perforated design allows for easy separation of the main part from the detachable section. This makes it a practical choice for businesses looking to track the success of their promotions and monitor customer engagement.
conclusion, perforated flyers are a versatile and cost-effective marketing tool that can be used to reach a wide range of customers. Whether you are looking for a large format to showcase your products and services, or a more compact option for targeted promotions, the A4, A5, and DL sizes provide a range of options to suit your needs. With their perforated design, you can make the most of their practicality and convenience, ensuring your customers keep your details on hand and continue to engage with your brand.
Where you can use perforated flyers for your business
Promotional Coupons: Perforated flyers are perfect for creating promotional coupons, vouchers, or discount codes. The perforated section allows customers to easily separate the coupon and keep it with them for future use. This is a great way to incentivize repeat business and drive customer loyalty.

Event Invitations: Perforated flyers can also be used as event invitations. The detachable section can be used as a ticket or RSVP card, making it easy to track attendance and manage guest lists.

Direct Mail Campaigns: Perforated flyers / leaflets are an effective tool for direct mail campaigns, especially when used in conjunction with personalized messaging and targeted demographic information. The compact size and perforated design make them easy to distribute, and the detachable section provides a convenient way for customers to save your information for future reference.
Artwork Guidelines
FREE Perferated Flyer Templates
We can print directly from most popular PC and Mac file formats, including:
• PDFs (preferred)
• JPEGs (preferred)
• InDesign
• Illustrator
• Photoshop
If your artwork contains more than one page/side, it would be great if you could provide a single PDF file containing all pages in the correct order. But, if you're unable to supply a single file, please ensure your filenames clearly state which order the pages are to be printed. Appending the filename with "front", "back" or the number of the page will let us know which order the pages should be printed.
To upload your artwork, add the product to your basket and then drag and drop your files into our file uploader. Alternatively, you can supply your artwork to us at any time via WeTransfer. On receipt, our printing egg-heads will double check your files and let you know if they spot any problems.
Before sending us your artwork, please note that a photograph or other pixel-based image needs a resolution of just 72 dpi (dots per inch) to display correctly on screen. However, our high resolution printing process requires images of around 300dpi. Anything less may print with a pixelated 'jaggy' look. Please check the resolution of your images carefully... just because they look good on screen doesn't mean they'll print properly!
Not to worry though. If we spot anything which could affect the quality of your order, we will be in touch to let you know about the issue before pressing ahead.
If you're a dab hand at creating artwork and are comfortable adding 3mm bleed and crop marks then great. If all this sounds like Double Dutch then don't worry, our talented designers will handle this for you.
All we ask is that you supply the artwork in CMYK and keep all important elements of your design at least 3mm away from the edge of your artwork (we call this our "safe zone"). Although we use state-of-the-art equipment, some movement is inherent within all printing processes. If important elements of your design are placed too close to the edge of the paper, not only will it look unprofessional, but there's a chance they may get trimmed off. That doesn't mean you can't extend a background image or colour to the very edge of your artwork, that's fine of course. But please don't place something vital like your contact details too near the edge of the sheet.
FAQ's
What is a Perforated Flyer?