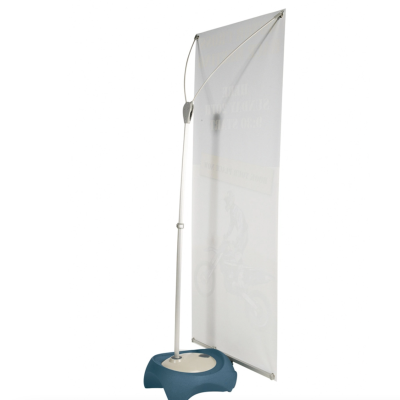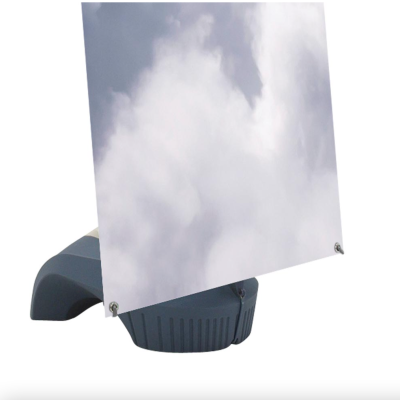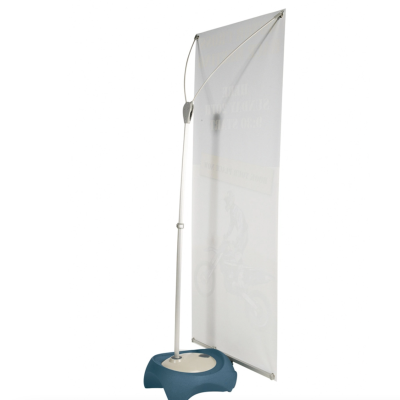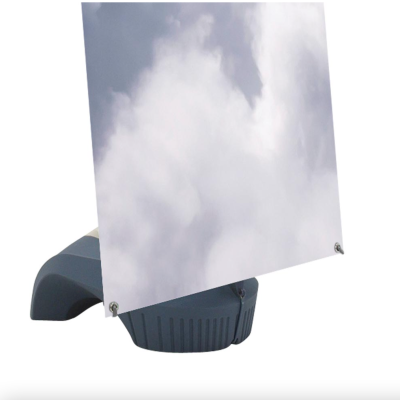 Outdoor Banner Stands
⭐⭐⭐⭐⭐ - 5/5 Google Reviews
Ideal for all kinds of corporate, sporting and outdoor events and promotions. Our Outdoor banner stands simple design makes it very easy to assemble on-site and its water-fillable base makes it very stable.
Includes banner with hems and eyelets 0.8m wide × 2m high printed on 440gsm PVC to your artwork.
Unique composite outdoor/indoor design with telescopic pole and water fillable base.
Base holds 15 litres water (approx.)
Free UK delivery on ALL orders
For delivery/collection by:
14-12-23
Choose Printing Options
Quantity
Price
£

Product Specifications
Specification
| | |
| --- | --- |
| Overall Width | 800mm |
| Overall Height | 2100mm |
| Overall Depth | 540mm |
| Eyelets in Graphic | 4 |
| Graphic Width | 800mm |
| Graphic Height | 2000mm |
| Weight | 3.6kg |
| Colour | Blue/cream |
| Set-Up Time | 6 mins |
| People Required | 1 |
| Beaufort Scale | 4 (13-18mph/21-29kph) |
Artwork Guidelines
Artwork Guidelines
If you already have print-ready artwork please follow the steps below;
File format must be either PNG or PDF.
Artwork must be sized to the banner size required or an equivalent ratio i.e 2/1. This is to limit any resizing of your banner which could lead to stretching and pixilation.
The ideal resolution of the artwork will be greater than 150dpi but a lower resolution may be acceptable. We will double-check this for you before it goes to print
Purchasing multiple items in one order:
If you are supplying multiple files for an order, please email us with a breakdown. This needs to include your order number and a description of which files are for which product. Where necessary please specific quantities.
Don't worry, we can help you
If you need some help with your files or have any queries, please contact us before ordering. If we provide any proofs of your artwork, please note that colours may vary depending on your monitor settings. We can work with you to get the boest possible outcome for your product.
FAQ's
No faqs for this product