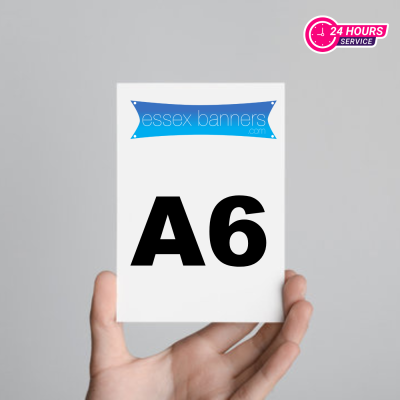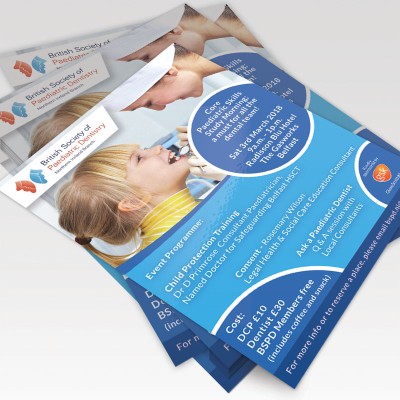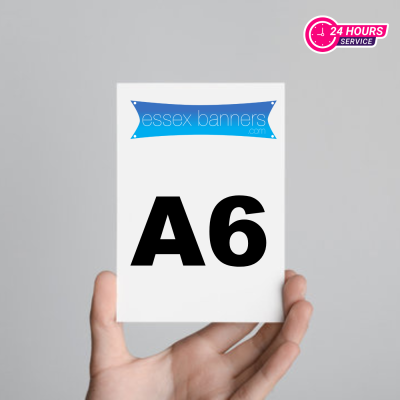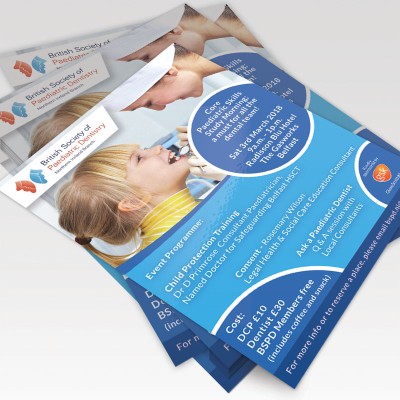 A6 Flyers and Leaflets
⭐⭐⭐⭐⭐ - 5/5 Google Reviews
A6 Flyers are compact and cost-effective marketing materials that can help you promote your business or event in a highly visible way. Measuring 105mm x 148mm, they are the perfect size for distributing to potential customers and clients, or for placing on bulletin boards and noticeboards.
Printed on many different paper types, A6 Flyers can be printed with your branding, images, and messaging to make a lasting impression on your target audience. They are ideal for promoting new products, services, special offers, events, and more.
Despite their small size, A6 Flyers pack a big punch when it comes to delivering your message. Their portable size makes them easy to distribute and their vibrant colors and design can help them stand out from other marketing materials. Whether you're a startup, small business, or large corporation, A6 Flyers are a great way to get your message out there and increase your brand visibility.
Free UK delivery on ALL orders
For delivery/collection by:
13-12-23
Choose Printing Options
Quantity
Price
£

More Prices
Click a price below to add an item, based on your chosen printing options above and relevent service, to the basket.
Product Specifications
Here are some facts about A6 flyers and leaflets:
A6 flyers and leaflets are a small, compact size measuring 105mm x 148mm.

A6 flyers and leaflets are cost-effective to print, making them a popular choice for businesses on a tight budget.

A6 flyers and leaflets are portable and can be easily distributed by hand or included in mailers.

A6 flyers and leaflets are ideal for promoting small businesses or events with limited budgets, as they can be distributed in large quantities.

A6 flyers and leaflets can be printed in full color on both sides, allowing businesses to include more information and images.

A6 flyers and leaflets can be used as discount vouchers or coupons, offering customers an incentive to visit a business.

A6 flyers and leaflets can be placed in a variety of locations, including on noticeboards, in waiting rooms or given out in person.
What is the most popular thickness of GSM (Grams per Square Meter) for an A6 flyer.
This can vary depending on the intended use and budget of the flyer. Generally, A6 flyers are printed on paper that ranges from 130gsm to 300gsm.
For a cost-effective option, 130gsm or 150gsm paper is a good choice. These paper weights are lightweight, making them easy to handle and distribute, while still being thick enough to give the flyer a professional look.
If you want a more durable and substantial feel to the flyer, you can choose heavier paper. For example, 170gsm to 200gsm paper provides a thicker feel, making the flyer more robust and suitable for longer-term use.
Lastly, if you want an even more premium feel to the flyer, 250gsm or 450gsm paper can be used. These are heavyweight papers that are thicker and more substantial, giving the flyer a high-quality look and feel.
Ultimately, the choice of GSM for A6 flyers depends on the desired quality, durability, and budget for the specific project.
Artwork Guidelines
Please set up your artwork to the following specifications:
Size with bleed: 154mm x 111mm
Resolution: 300 dpi minimum
Format: PDF or JPEG
Colour: CMYK (RGB/Pantones will be converted)
Fonts: Outlined or Embedded
Bleed: 3mm
Safe Zone: 3mm
Artwork Templates
FAQ's
No faqs for this product