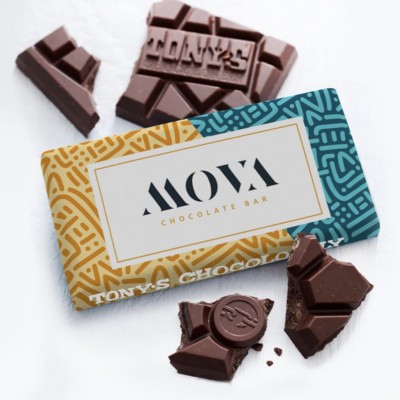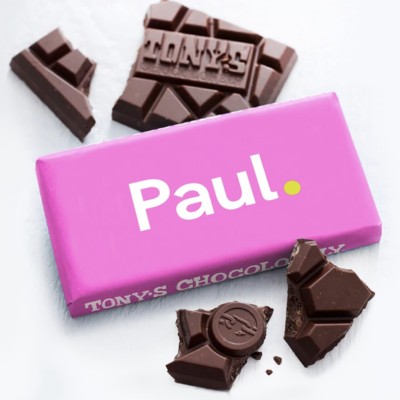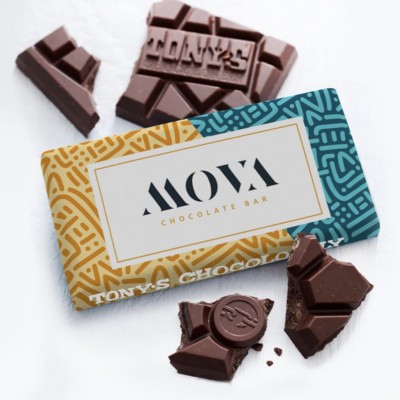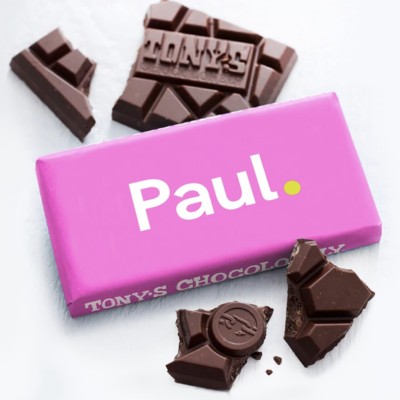 Branded Chocolate Bars
⭐⭐⭐⭐⭐ - 5/5 Google Reviews
"Vegan Friendly"
Do you want some personalised chocolate bar wrappers? In collaboration with Tony's Chocolonely, the chocolate makers on a mission to change the chocolate industry, these custom chocolate bars make the perfect (and most delicious) corporate chocolate gift.
Looking for a more conscious giveaway for your event? Made with responsibly-sourced cocoa, these personalised chocolate bars are a surefire way to elevate your brand image at corporate events. From recruitment days to trade shows, spark interest in your brand with customised chocolate bars that are guaranteed to be a hot topic amongst attendees.
Free UK delivery on ALL orders
For delivery/collection by:
18-12-23
Product Specifications
If you've got a workforce that really have worked hard this year, give them some love with a personalised chocolate bar. Add your logo and company colours to your design and surprise staff with a sweet treat, reaffirming the fact their hard work doesn't go unnoticed. Client relationships are precious so if you're planning a client visit, take with you a selection of on-brand Tony's Chocolonely bars – a guaranteed way to win some brownie points with the whole workforce!
Fairtrade and working to make all chocolate 100% slave free, Tony's Chocolate is an ethical solution to corporate gifting. From heartfelt messages to company slogans, transform your design into personalised chocolate wrappers.
Now it's time to choose your flavour
Go bold: If you want a stand out flavour that creates a buzz, try White Raspberry Popping Candy, or Dark Milk Pretzel Toffee.
Go classic: Who doesn't love milk chocolate? The perfect promo bar!
Go vegan: Extra Dark is a great tasty vegan option.
We'll take your design and add the ingredients and nutritional information to your chosen flavour. We'll also print Tony's mission statement on the inside of the wrapper. Please download our template to help you set up your file and we'll add the rest.
Technical details
• Number of flavours available (Including Vegan-friendly bars)
• High quality, ethically sourced and sustainable chocolate
• Plastic-free packaging
• Optional Tony's branding (included on the template)
• Order online
Uses: Corporate Gifting, Weddings, Exhibition Giveaways, Staff Incentives.
Artwork Guidelines
Artwork tip: Please download our template to see the printable areas of the wrapper. Ensure you supply a 2-page PDF. 1 page for your design that will be printed and the other as a guide so that we can check the positioning is perfect.
Please note: In order to ensure your chocolate arrives in perfect condition, bars will not be shipped if the temperature is 27°C or above.
FAQ's
No faqs for this product