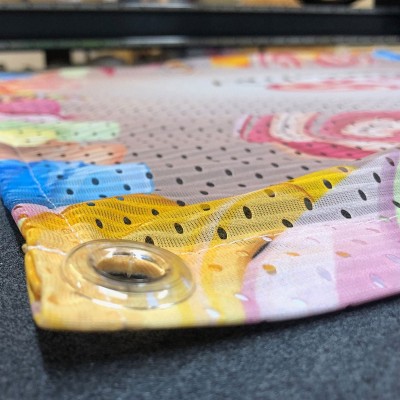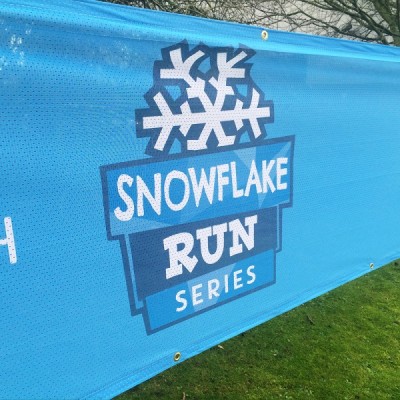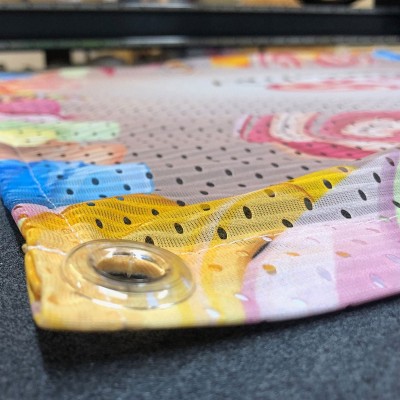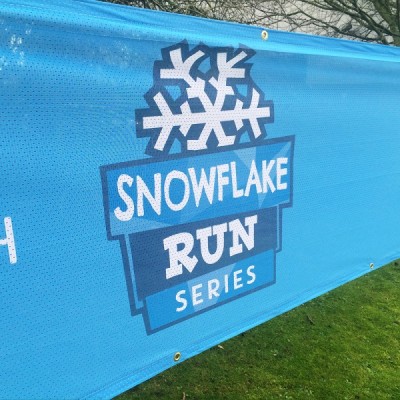 Airmesh Banners
⭐⭐⭐⭐⭐ - 5/5 Google Reviews
Weather Resistant Airmesh Banners That Lasts!
Introducing a new eco-friendly printed banner made of airmesh, perfect for both indoor and outdoor use. This lightweight and air-permeable textile features an open hole weave, allowing for easy fixing either directly onto the fabric or with eyelets. The banner scrim rolls can be conveniently stored away when not in use, making them an ideal choice for event branding on crowd barriers or Heras fencing.
Free UK delivery on ALL orders
For delivery/collection by:
06-10-23
Choose Printing Options
Measurements in:
Width
Height
Quantity
Price
£

Product Specifications
Helpful links
AirMesh Flag Mesh Fabric Banners are designed to be wind-resistant due to their thousands of tiny holes that allow air to flow through. This feature significantly reduces wind-loading on the structure, making them perfect for large installations, such as building wraps, giant banners, and fencing, that are exposed to high winds.
Our Windproof Banners are made of durable yet lightweight 115gsm polyester mesh fabric, and are flame retardant with a downloadable certificate available. These banners are dye-sublimation printed for vivid colors and are fade-resistant and weather-resistant, ensuring longevity.
We offer professionally finished windproof banners to your specifications, and our printing process is digital dye-sublimation, allowing us to produce deep, vivid colors. You can include any design, such as images, text, illustrations, and Photoshop effects, to be printed in full-color onto the mesh material.
Why use a Airmesh Banner over a standard PVC Banner
AirMesh banners offer several advantages over standard PVC banners, depending on your specific needs and circumstances:
Wind resistance: One of the main benefits of Airmesh banners is their wind resistance. The thousands of tiny holes in the fabric allow air to pass through, significantly reducing wind-loading on the structure. This makes them ideal for use in areas exposed to high winds, such as outdoor events, sports stadiums, and construction sites.

Lightweight and easy to handle: Airmesh banners are made of lightweight mesh fabric, which makes them easier to handle and transport than heavier PVC banners. This is particularly important if you need to move the banner frequently or if you have limited manpower available.

Durability: Airmesh banners are made of durable polyester mesh fabric, which is tear-resistant and weather-resistant. This means they can withstand exposure to the elements, including rain, wind, and sunlight, without fading or deteriorating quickly.

Vibrant printing: Airmesh banners are printed using dye-sublimation technology, which produces vibrant, deep colors and crisp, clear images. This makes them ideal for use in outdoor advertising and branding, as they can be seen from a distance and attract attention.
Overall, Airmesh banners are a versatile, durable, and cost-effective solution for outdoor advertising and branding, particularly in areas exposed to high winds.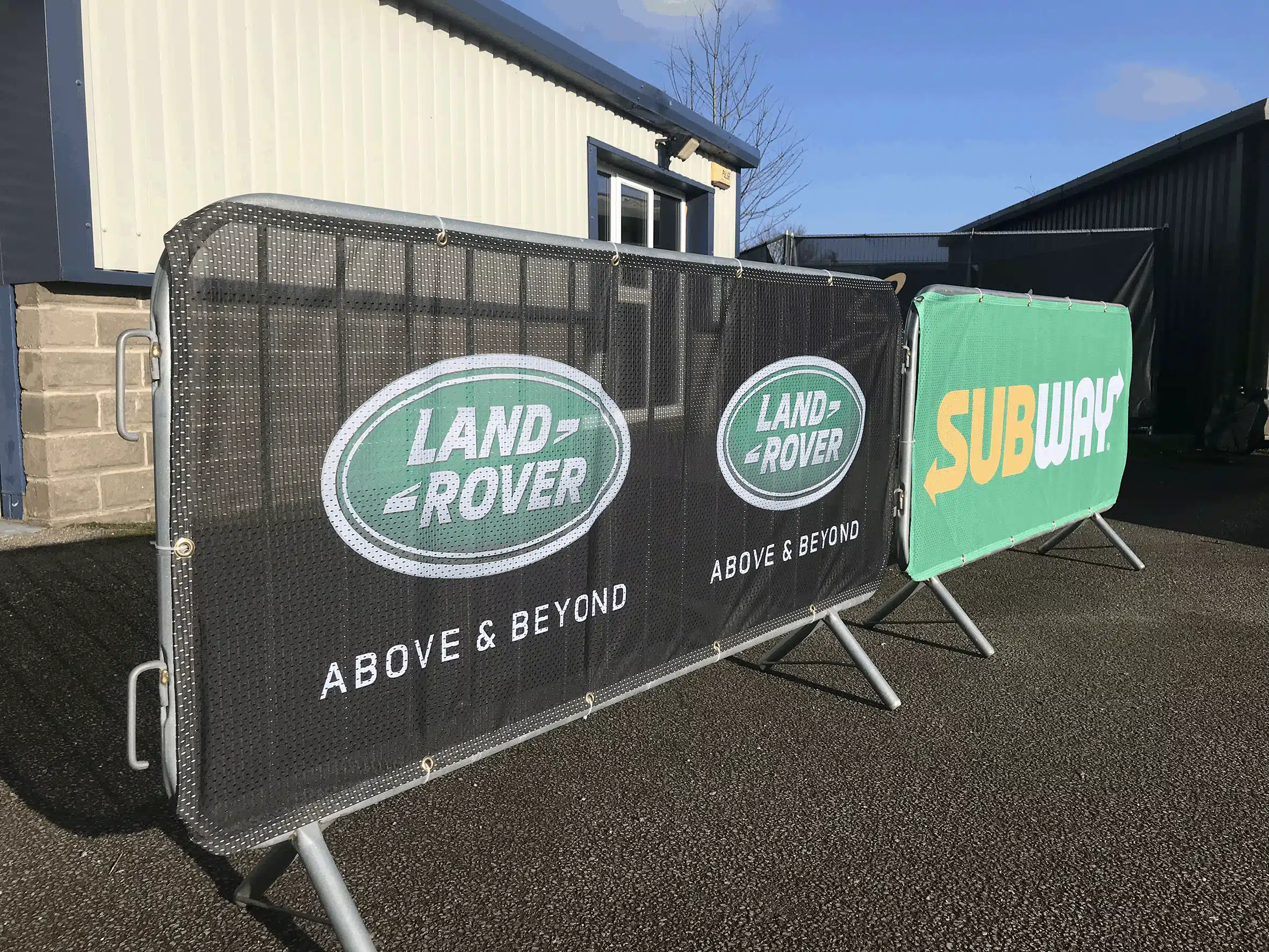 Artwork Guidelines
If you already have print ready artwork please follow the steps below;
File format must be either PNG or PDF.
Artwork must be sized to the banner size required or an equivalent ratio i.e 2/1. This is to limit any resizing of your banner which could lead to stretching and pixilation.
The ideal resolution of the artwork will be greater than 150dpi but a lower resolution may be acceptable. We will double-check this for you before it goes to print
Purchasing multiple items in one order:
If you are supplying multiple files for an order, please email us with a breakdown. This needs to include your order number and a description of which files are for which product. Where necessary please specific quantities.
Require some help?
If you need some help with your files or have any queries, please contact us before ordering. If we provide any proofs of your artwork, please note that colours may vary depending on your monitor settings. We can work with you to get the boest possible outcome for your product.
FAQ's
No faqs for this product