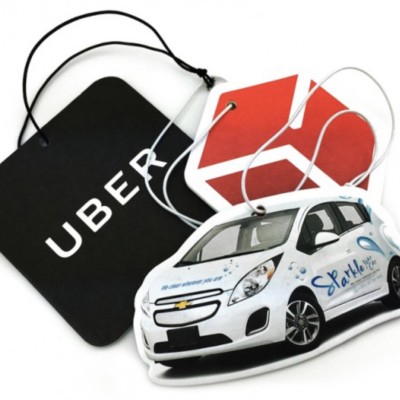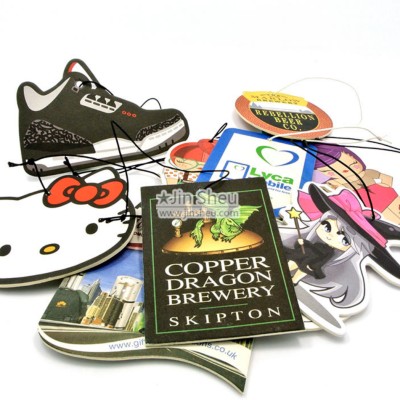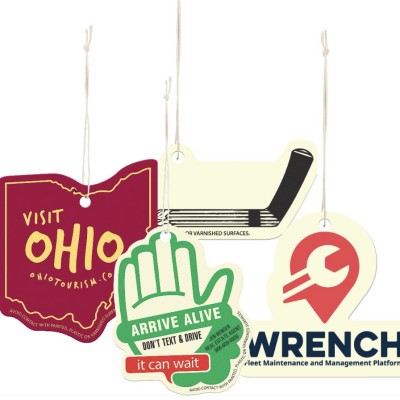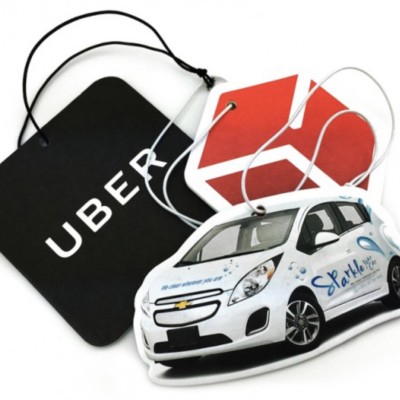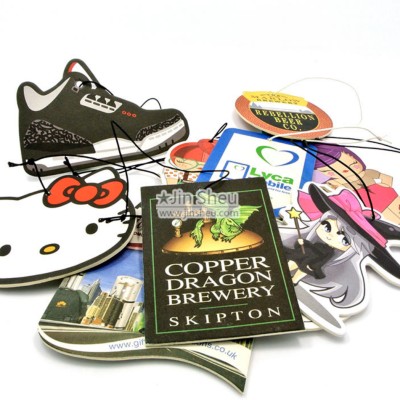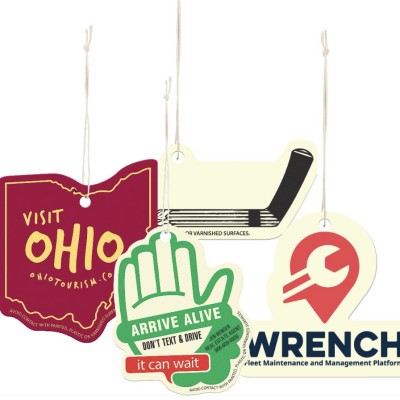 Printed Car Air Fresheners
⭐⭐⭐⭐⭐ - 5/5 Google Reviews
Printed both sides
20 fragrances to choose from
Custom printed car air fresheners offer a unique and impactful way to promote your brand or message. These car air fresheners can be customised with your own logo, design, or message, and come in a range of 20 amazing fragrances to choose from. With the option to select the size that best fits your needs, these car air fresheners are made from high-quality materials that provide a long-lasting fragrance and fresh scent in your car, home, or office.
Not only do they leave a pleasant scent, but their eye-catching design will keep your brand or message in front of your customers every day. With 20 fragrances to choose from and the ability to custom size, custom printed car air fresheners are a must-have for any marketing or branding campaign.
Free UK delivery on ALL orders
For delivery/collection by:
20-10-23
Product Specifications
Let Custom Printed Car Air Fresheners, Rev up your ride and freshen up your brand from Essex Banners! Choose from 20 incredible scents to liven up your space. Our air fresheners come in a variety of sizes, including custom shapes, to match your unique style. And the best part? They're printed right here in the UK, with a speedy 12-day turnaround time, so you can enjoy a sweet-smelling ride in no time.
Why settle for normal when you can have premium? Opt for custom printed air fresheners and take your branding to the next level. Here's why:
So, why wait? Choose from scents like Apple Clean, Cool Water, Fresh Coffee, Cotton Flower, Mint, and more! Order your custom printed car air fresheners today and let the good smells roll!"
Why pick custom printed car air fresheners for your business?
Custom printed car air fresheners are a smart choice for branding, here's our top 3 reasons:
Exposure: Air fresheners are a highly visible item that can be placed in vehicles, homes, or offices. They offer a great way to promote your brand, keep your name top of mind, and increase brand recognition.

Versatility: Custom printed car air fresheners can be designed in various sizes and shapes to match your brand's image and style.

Cost-Effective: Air fresheners are a low-cost advertising solution that offer a high return on investment for your brand.
Spec
Printed both sides
Printed CMYK
Artwork can be the same or different both sides at no extra cost
Material: 1500mic Pulp Board
Supplied with an Elasticated Cord
Packaged in a Clear Polyester Film
Artwork Guidelines
If you already have print-ready artwork please follow the steps below;
File format must be either PNG or PDF.
Artwork must be sized to the banner size required or an equivalent ratio i.e 2/1. This is to limit any resizing of your banner which could lead to stretching and pixilation.
The ideal resolution of the artwork will be greater than 150dpi but a lower resolution may be acceptable. We will double-check this for you before it goes to print
Purchasing multiple items in one order:
If you are supplying multiple files for an order, please email us with a breakdown. This needs to include your order number and a description of which files are for which product. Where necessary please specific quantities.
Don't worry, we can help you
If you need some help with your files or have any queries, please contact us before ordering. If we provide any proofs of your artwork, please note that colours may vary depending on your monitor settings. We can work with you to get the boest possible outcome for your product.
FAQ's
No faqs for this product