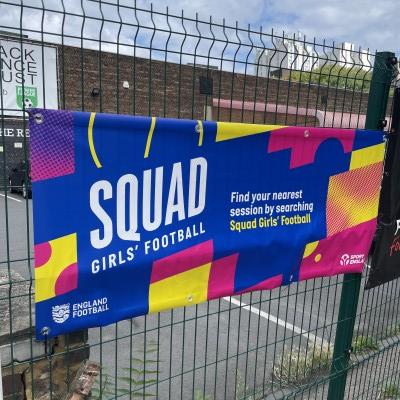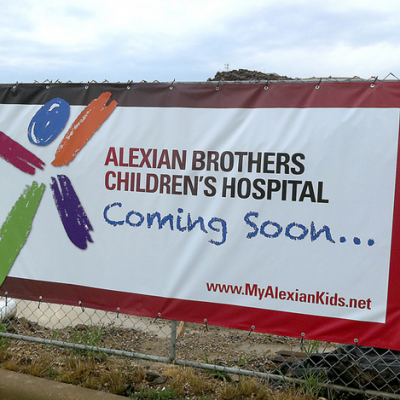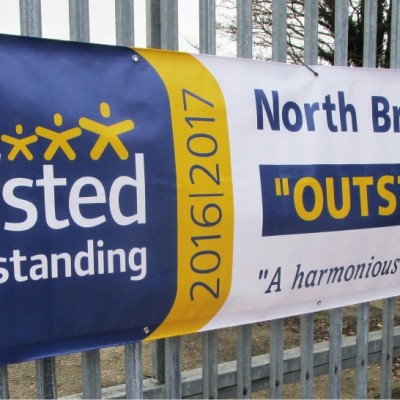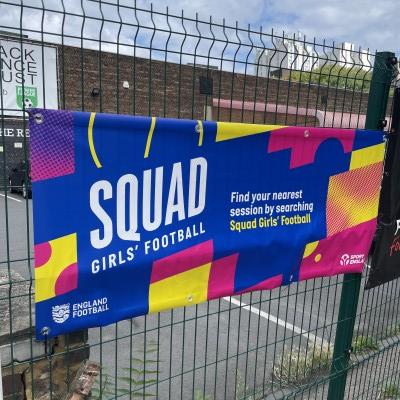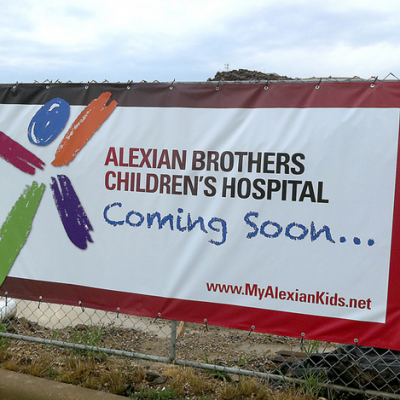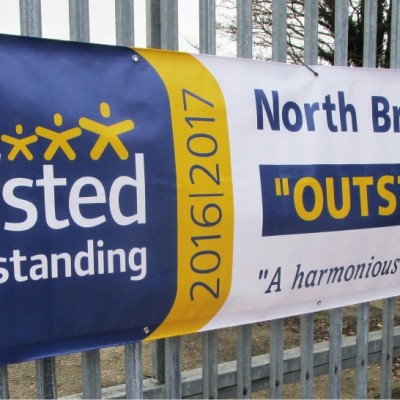 PVC Banner Printing
⭐⭐⭐⭐⭐ - 5/5 Google Reviews
FREE Metal Eyelets
FREE Delivery and Artwork Checks
FREE Hemming for extra strength all round
🗣️ It's what we are known for and GOOD at!
PVC vinyl banners are the outdoor standard for attracting attention for your offer or event. By getting your pvc banners printed with Essex Banners you will be sure of a high-quality result. We print onto 440gsm external grade vinyl using a high-resolution full-colour printing process that won't fade - even in the brightest sunlight.
Free UK delivery on ALL orders
For delivery/collection by:
08-12-23
Choose Printing Options
Measurements in:
Width
Height
Quantity
Price
£

Product Specifications
Any custom size you require
Mesh or PVC material is available
Not machine washable
Printed with fade-proof UV-based inks
All banners come fully hemmed all round for extra strength
Heavy-duty material is available for large longer-lasting banners.
Helpful Links
If you looking for an even more durable PVC Banner, that will last twice as long. Check out our Heavy Duty PVC Banners.
If your going for a LARGE banner and its going to be left outside in windy conditions, have a look at MESH Banners
Why order from Essex Banners?
There are several reasons to order your PVC banner from us. First, we offer a wide range of sizes and customization options to fit your specific needs. This includes different widths, heights, and printing options to create the perfect banner for your business or event. Second, we use high-quality materials and printing techniques to ensure that your banner is durable and will stand the test of time. Third, we offer competitive pricing and fast turnaround times to ensure that you receive your banner quickly and at a great value. And finally, our customer service team is available to assist you with any questions or concerns you may have
Artwork Guidelines
If you already have print-ready artwork please follow the steps below;
File format must be either PNG or PDF.
Artwork must be sized to the banner size required or an equivalent ratio i.e 2/1. This is to limit any resizing of your banner which could lead to stretching and pixilation.
The ideal resolution of the artwork will be greater than 150dpi but a lower resolution may be acceptable. We will double-check this for you before it goes to print
Purchasing multiple items in one order:
If you are supplying multiple files for an order, please email us with a breakdown. This needs to include your order number and a description of which files are for which product. Where necessary please specific quantities.
Don't worry, we can help you
If you need some help with your files or have any queries, please contact us before ordering. If we provide any proofs of your artwork, please note that colours may vary depending on your monitor settings. We can work with you to get the boest possible outcome for your product.
FAQ's
I have multiple designs, are there extra setup fees?
No, we dont charge extra for multiple signs. Just let us know and we can accommodate 🙂
Can I collect my banner to save delivery charges?
Yes. You're welcome to collect your new banner from us in Hornchurch, Essex if you prefer. Collection is available daily from 9am until 9pm.
We encourage our customers to let us know a time before collecting to allow us time to finalise the order so it's ready to go as soon as you arrive.
What's the best way to hang my banner to a fence?
A cost-effective way of attaching a banner to a fence is to use cable ties and then use the cable ties to attach the banner to the fence through each eyelet hole. It is important to use each eyelet to provide the best support across the whole length of the banner.
What is Hems and Eyelets?
Most banners are printed in a landscape format, hemmed all around with punched eyelets. The eyelets are used to attach the banners to the surface on which they are being used.  The hems are a double layer around the edges which create strength to the banner and support the eyelets.
Are PVC Banners waterproof?
Yes all our PVC and Mesh banners are fully waterproof, and printed using UV ink, meaning they will also not fade in sunlight 
What size banner should I choose?
Banners are supplied in a wide variety of sizes. Most cases they will be in a landscape format. The most popular sizes well sell are 6ft x 2ft, 4ft x 8ft, and 4ft x 12ft. When thinking of a size it is worth thinking of the following:
The space you have to hang the banner. Choose a size that best fits the space where the banner will be hung.
The amount of information being displayed – Banners are meant to be seen from a distance, so if you have quite a bit of information to display, choose a large size so that all elements of the design are big enough to be easily seen.
I already have a printed banner – can you print over the top of it?
No sorry we cant, we also cannot print on the reverse side of an old banner