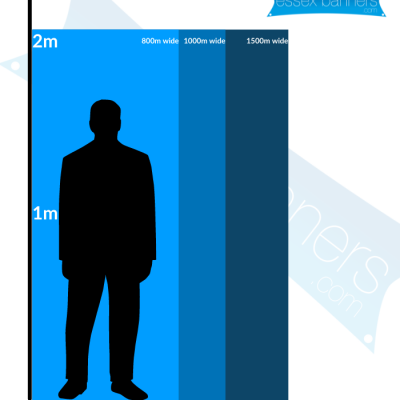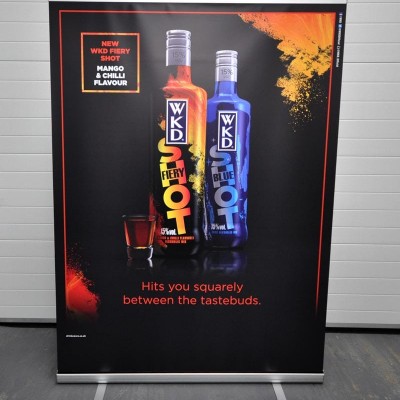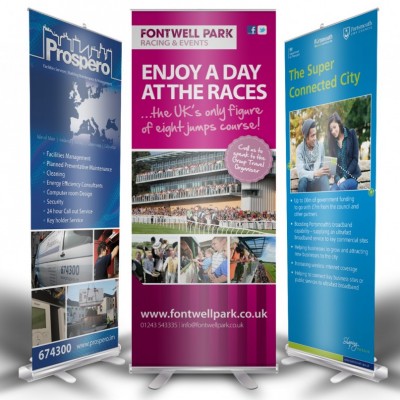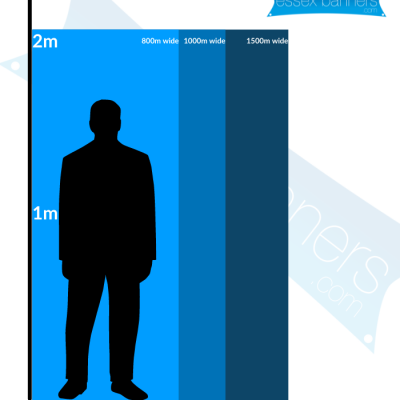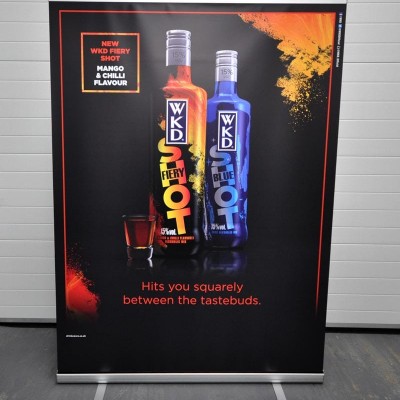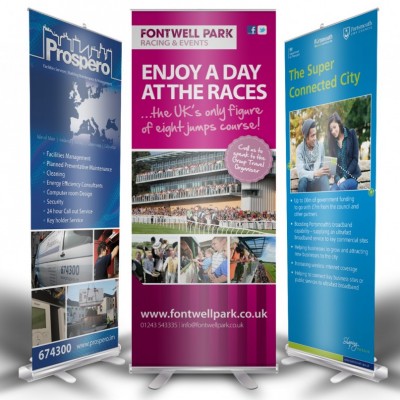 Cheap roller banner printing
⭐⭐⭐⭐⭐ - 5/5 Google Reviews
Our Roller Banners are high quality, perfect for long term and frequent use. These stands are much more robust than the cheaper banner stands that are on the market. Our best value and most popular printed roller banner starting from From £44 including padded carry case, stable pull up banner stand 🙂
Free UK delivery on ALL orders
For delivery/collection by:
07-02-23
Choose Printing Options
Quantity
Price
£

More Prices
Click a price below to add an item, based on your chosen printing options above and relevent service, to the basket.
Product Specifications
All of our standard roller banners are 2000mm in height, and we offer a variety of widths to fit different spaces. While the material used to print these banners is waterproof, roller banners are designed for indoor use. In windy conditions, the banner may become unstable, so it is recommended to use a weight to anchor the feet if using it outdoors. For optimal stability and safety, we recommend using our roller banners only indoors.
Essex Banners Top Tips for using your Roller Banners
Choose the right size: Make sure to measure your available space and select a banner size that will fit and be easily visible to your audience.

Use high-quality graphics: Use high-resolution graphics and avoid using too much text or small fonts to ensure that your banner is clear and easy to read.

Set up the roller banner correctly: Follow the instructions provided with your banner stand to ensure that it is set up properly and securely.

Place the roller banner in a prominent location: Position the banner in a location where it will be easily seen by your audience, such as near the entrance to your event or near the stage.

Use a weighted base: If using your banner outdoors, consider using a weighted base to keep it stable in windy conditions.

Keep the roller banner clean: Regularly clean and maintain your banner to keep it looking its best. This includes removing any dirt or debris that may have accumulated on the banner and the stand.

Use the roller banner for multiple events: Roller banners are a versatile and cost-effective way to promote your business or event. Consider using the same banner for multiple events to get the most value for your investment.
Artwork Guidelines
The artwork for your roller banners should be set up to the appropriate chosen width and height.
The bottom 100mm of the banner material stays within the Roller Banner mechanism at the bottom of the banner and won't be seen. Please also leave 30mm clear of logo's and content at the top for the header bar.
The print ready PDF should ideally be 300dpi, but this can be reduced if the file size is unmanageable. Please do not supply anything lower than 150dpi. It's fine to set the artwork up at 1/2 or 1/4 size as long as the dpi remains 300 at full size.
There is no need to provide bleed around the edges on roller banners.
FAQ's
Do you have an artwork guide?
Yes, click the link for all the information you need for your designs to be perfect. Artwork Guide
Can I collect my banner to save delivery charges?
Yes. You're welcome to collect your new banner from us in Hornchurch, Essex if you prefer. Collection is available daily from 9am until 9pm.
We encourage our customers to let us know a time before collecting to allow us time to finalise the order so it's ready to go as soon as you arrive.
How tall are your roller banners?
The visible graphic area is 2 meters high. We do ask for artwork to include a little extra to ensure we can fit graphics to the stand.
Do they come with a carry case?
Yes, all roller banners come with a easy to hold carry case.
How do I put up a roller banner?
Roller banners are on a spring mechanism, which is very easy to pull up and down. We also provide a supporting pole, which fits into the back of the mechanism to keep the banner sturdy when erect. we also have a handy video here showing you hows its done.