What is a red carpet backdrop?
Red carpet events are always a spectacle to behold. The glitz, the glamor, the star-studded guest list – it's no wonder they're so popular. But one aspect of red carpet events that often goes overlooked is the red carpet backdrop.
A red carpet backdrop serves as the perfect visual setting for red carpet events. It sets the tone for the event and provides a stunning visual for photos and videos.
A backdrop banner can also be called a step and repeat banner and can be used at all events.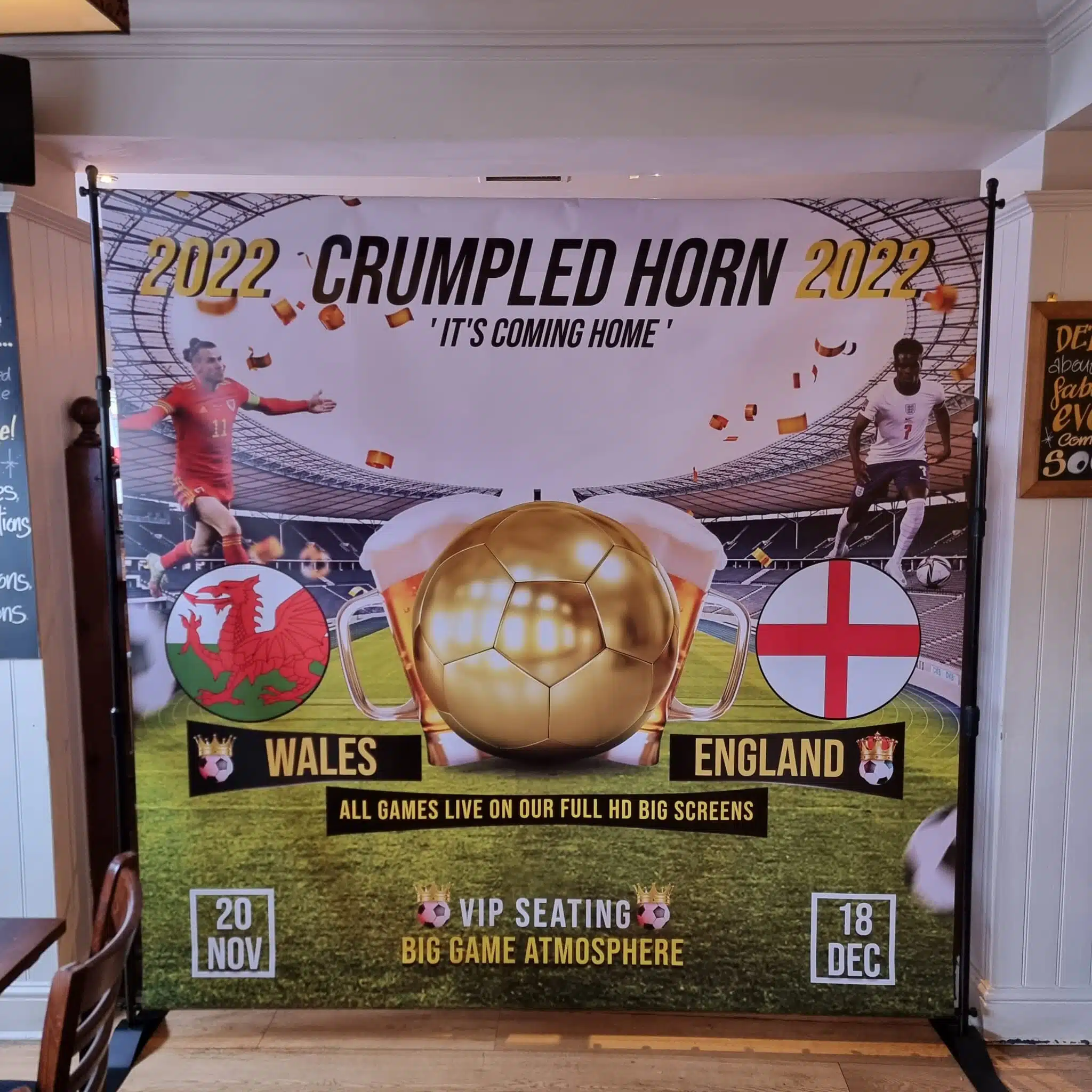 One of the most iconic red carpet backdrops is the one used for the Academy Awards. The bright red carpet, coupled with the towering gold letters spelling out "The Oscars" creates a stunning visual that has become synonymous with Hollywood glamor.
But red carpet backdrops don't have to be limited to just awards shows. Any event can make use of a red carpet backdrop to add a touch of elegance and sophistication. Weddings, charity events, product launches – the possibilities are endless.
When choosing a red carpet backdrop for your event, there are a few key things to consider. Firstly, consider the size of the backdrop. It should be large enough to accommodate the number of guests at your event, while still being visually impactful.
Secondly, think about the color scheme. While a classic red carpet is always a safe choice, don't be afraid to experiment with different colors to match the theme of your event. For example, a blue carpet could be a great choice for a corporate event, while a pink carpet could add a touch of whimsy to a sweet sixteen party.
Lastly, consider the logistics of setting up the red carpet backdrop. Make sure you have a solid plan in place for how the carpet will be laid out and how it will be secured in place. This will ensure that your red carpet backdrop looks perfect for the duration of your event.
In conclusion, a red carpet backdrop is the perfect way to add a touch of glamor to any event. Whether you're hosting an awards show or a charity gala, a red carpet backdrop will elevate the look and feel of your event, creating a stunning visual that your guests will never forget.
If you need Essex Banners to help you with your idea or design, contact us today and we can advise you on the size of the backdrop banner you need depending on size of the party, budget and area.