How to look after and maintain your PVC vinyl banners
PVC Vinyl banners are a very popular choice for businesses and organizations due to their durability, versatility, and cost-effectiveness. However, like any other type of outdoor signage, they require  zqqproper care and maintenance in order to maintain their appearance and make sure they last a long time.
Here is our TOP 4!
Protect your outdoor pvc banner from extreme weather conditions. Vinyl banners are designed to withstand some weather, but they can be damaged by extreme conditions such as high winds, heavy rain, or extreme heat. If you know that your banner will be exposed to severe weather, consider removing it until the weather carms down a bit.

Keep your pvc banner clean. Dust, dirt, and grime can accumulate on your banner over time, expecially if positioned near a busy road. To keep it looking fresh and new, clean your banner periodically with a soft, damp cloth and mild detergent. Avoid using abrasive or harsh cleaning products, as these can damage the vinyl and print.

Repair any tears or damage promptly. If your pvc banner becomes torn or damaged due to high wind, it is important to repair it as soon as possible. Even small tears can quickly become larger and harder to fix if left untreated. You can use a patch or a piece of vinyl to repair small tears, or contact a professional if the damage is more extensive. Most of the time it makes sense to replace it with a new one.

Store your banner properly when not in use. When your outdoor banner is not being used, it is important to store it properly to protect it from damage. If possible, store your banner in a cool, dry place out of direct sunlight. Always roll your pvc banner never fold it.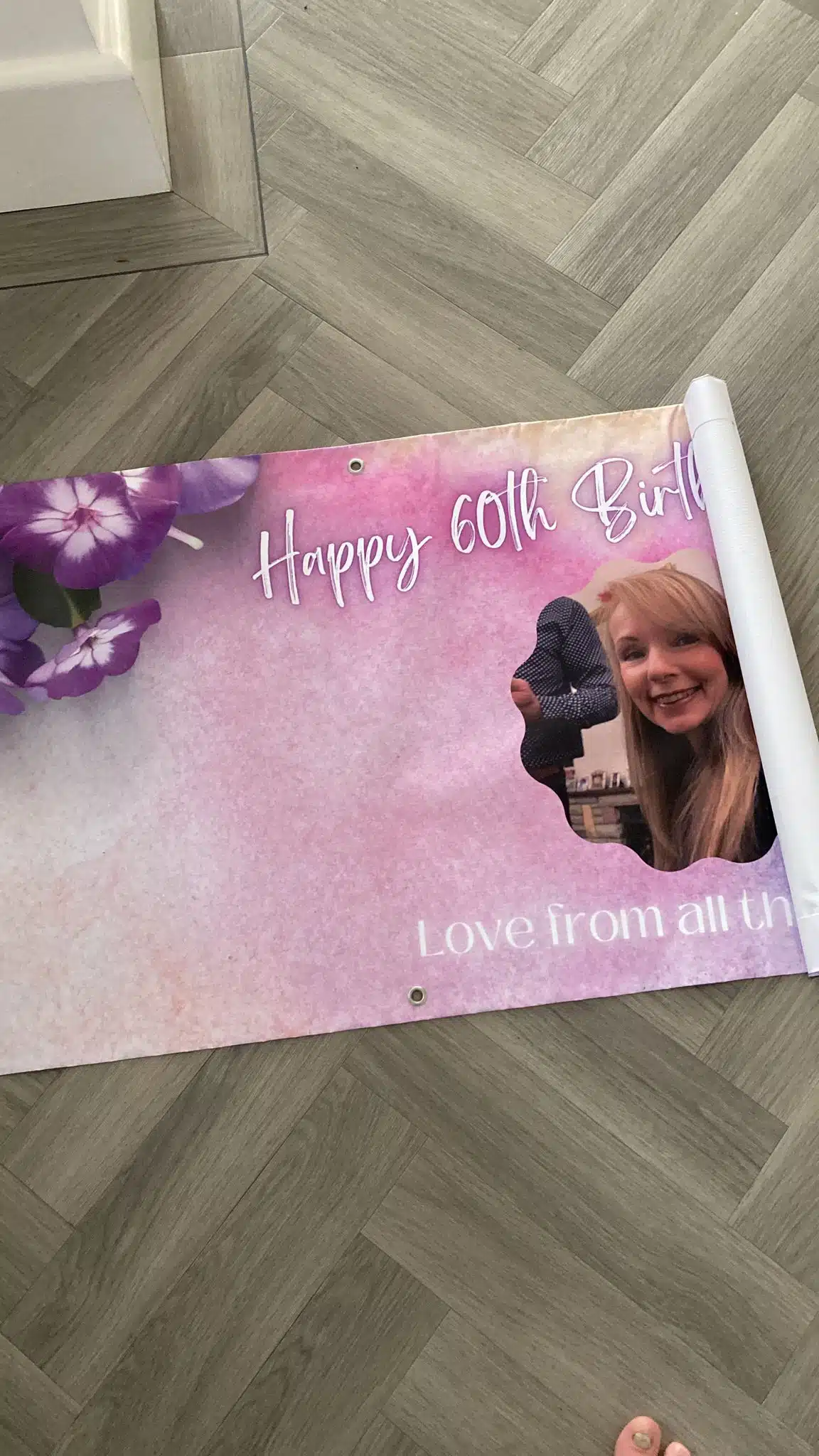 It's also worth noting that in addition to the above care and maintenance tips, there are a few other things you can do to extend the life of your pvc vinyl banners. For example, here at Essex Banners we use high-quality vinyl and UV ink. This will ensure that your pvc or mesh banner is made with durable materials that are resistant to fading and wear. UV-resistant ink, will help prevent fading and discoloration due to sunlight exposure.
Finally, if you are using your banner outdoors, it is important to choose the right mounting and display options. Using the right hardware and mounting techniques can help ensure that your banner stays in place and doesn't become damaged by wind or other factors. We always state use ALL the eyelets, that is what they are on the banner for. Dont just hang using the corners.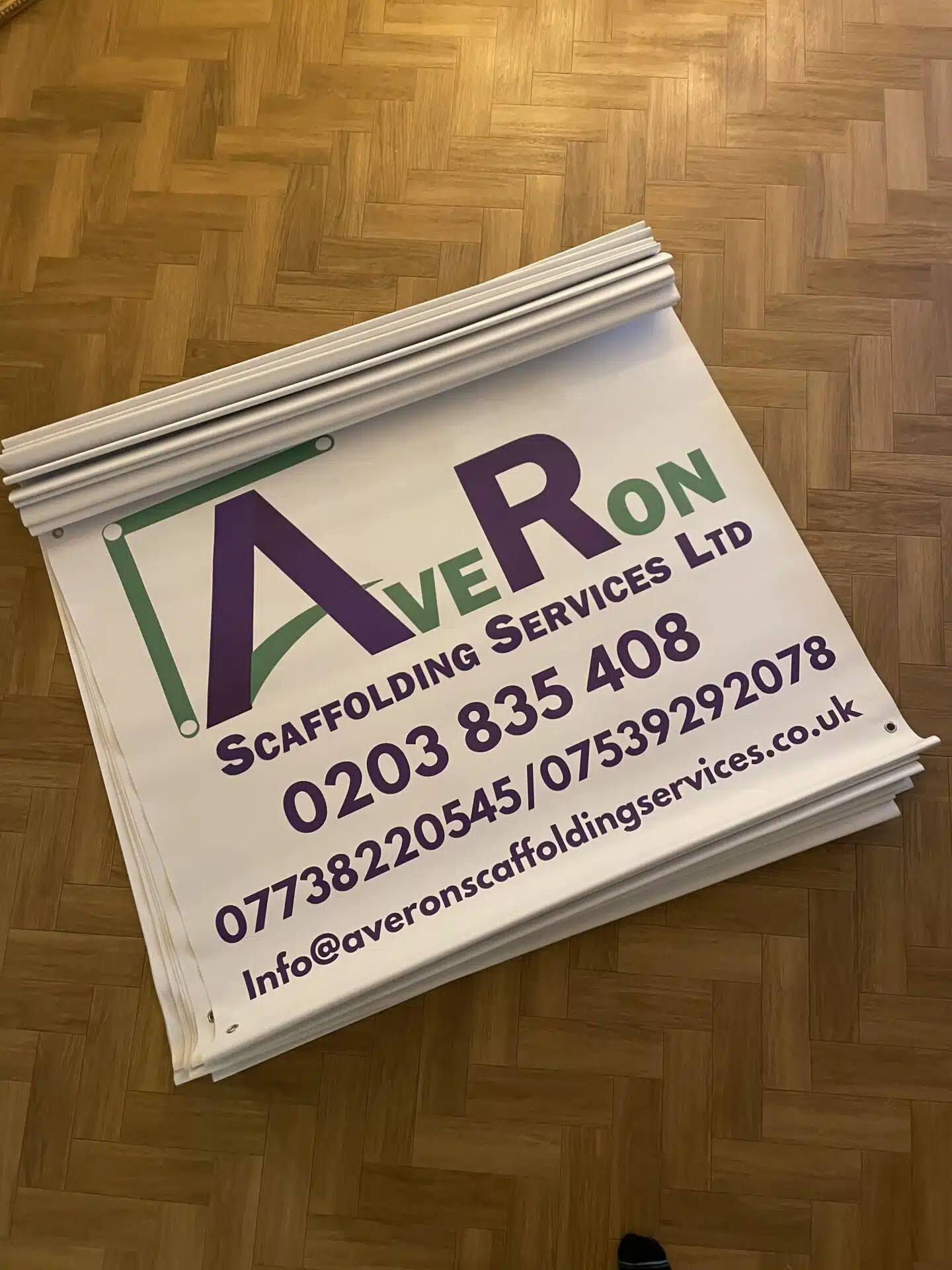 By following these simple care and maintenance tips, you can keep your PVC vinyl banners looking great for years to come. Proper care and maintenance can help extend the life of your banners and save you money in the long run. Here at Essex Banners we do offer 2 material. Standard PVC and Heavy duty PVC. Heavy duty always lasts longer so this might be worth choosing when deciding how long its going to be up for.
Need any help with any of the above, give us a email info@essexbanners.com or call on 01708200166