5 Ways to Use Cheap PVC Banners for Your Business
If you're looking for a cost-effective way to promote your business, cheap PVC banners is the way to go. They're an excellent solution for businesses of all sizes because they are affordable, versatile, and eye-catching. Whether you need a short-term or long-term solution for advertising your business, cheap PVC banners can do the job. In this blogpost, we will talk about 5 ways to use PVC banners for your business.
But before that, let's get to the most common queries related to PVC banners.
What's the difference between PVC and Vinyl for banners?
The primary difference between PVC and vinyl when it comes to banners is that PVC is a type of vinyl. PVC stands for Polyvinyl Chloride, and it is a type of plastic material that is sometimes used for banners. Vinyl, on the other hand, is a more general term that may refer to any kind of banner material, including PVC, as well as fabric, mesh, and canvas.
How long does a PVC banner last?
When it comes to longevity, a PVC banner can last anywhere from 3-5 years, depending on its exposure to the elements, such as wind and rain. It's important to note that properly caring for your banner will help ensure its longevity – avoid storing in damp areas or extended exposure to direct sunlight or strong winds. This will help maintain its appearance and prevent damage.
Are Cheap PVC
banners waterproof?
Cheap PVC banners are waterproof, infact all our banners across our website are fully waterproof. Which means they won't be affected by rain or snowfall. This makes them an ideal choice for outdoor use since you don't have to worry about deteriorating due to water damage.
What is a PVC free banner?
A PVC free banner generally refers to one made out of different materials such as fabric, mesh and canvas instead of the traditional PVC plastic material. While these alternative materials are less durable than classic PVC banners, they can still provide excellent advertising solutions in certain situations depending on the environment and weather conditions where their use is intended.
For example, fabric banners may be more appropriate if the area experiences high levels of UV radiation due to their greater breathability compared with plastic materials like PVC which absorb heat more quickly than fabric varieties do.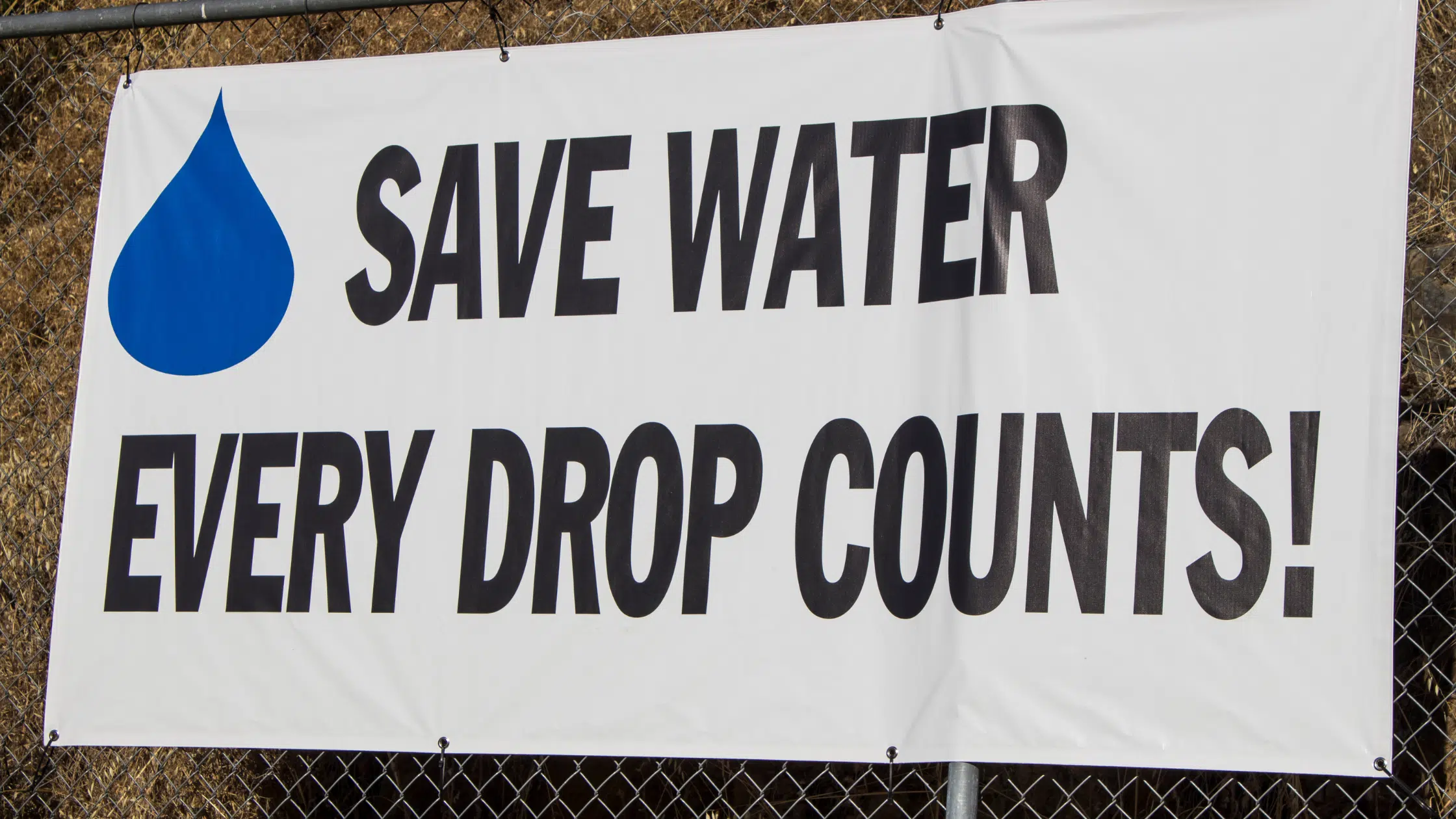 How to Use Cheap PVC Banners for Your Business?
1) Promotional Events – PVC banners can make a great addition to any promotional event or trade show. They come in various sizes and colors and can be printed with anything from logos to slogans. Whether it's a one-day promotion or a multi-week exhibition, using PVC banners will help get your message across quickly and effectively.  
2) Window Displays – If you want people coming into your shop to see what you have on offer right away, why not display one of your promotional banners in the window? It's an excellent way to get people curious about what you have to offer without them having to walk through the door first!  
3) Outdoor Advertising – For those businesses that need more visibility than just their storefront window, outdoor advertising is a great option. With custom printed PVC banners, you can advertise your business on pathments and shop fronts alike! Plus, they're weatherproof so they won't fade over time like other forms of outdoor advertising might.  
4) Grand Openings & Rebranding – Sometimes businesses need an extra push when launching something new or rebranding themselves. This is where customized PVC banners come in handy! They're perfect for making sure everyone knows exactly what's happening with your business—from grand openings and store relaunches to product launches and more!  
5) Indoor Advertising – Even when customers are already inside the store or building, it doesn't hurt to have some additional advertising materials available. You can hang custom printed PVC banners in hallways or near cash registers so that customers can see them no matter where they are shopping in the store.
Conclusion:
Cheap PVC banners provide an excellent solution for businesses of all sizes who want an affordable yet effective way to market their goods and services. Whether you need short-term or long-term advertisements.
Custom-printed cheap PVC banners are easy to install and maintain while still providing plenty of visual appeal. From grand openings and rebranding opportunities to indoor displays and outdoor advertisements—customized cheap PVC banners really are the king of branding!