What is a standard banner size?
What is a standard banner size?
This is a question we get asked a lot at Essex Banners and its a hard question to answer really as it depends where the banner is going, what space you have to hang the banner, the material your going for and your budget.
It is important that you get the size right, as whatever you are promoting on your banner it needs to be seen and read easyly and quickly too get your message across.
You need to understand the location to help you decide what banner size would get noticed. Indoor banners are often smaller because customers are in an enclosed space, so your content can be seen from just a few feet away. If you're promoting by the side of the road, you'll need a large banner that pedestrians and drivers can see even from afar.
But what is small and what is a large banner?
To work out the best banner size and need to work out where you are putting the banner. Work out the measurements. Check the available space around the banner location to see how close customers need to be before they can read your message.
Here at EssexBanners we have put together 4 popular sizes for indoor banners below in a easy to see image. These are our most popular PVC Banner sizes for indoor events such as, classes, exhibitions and advertising.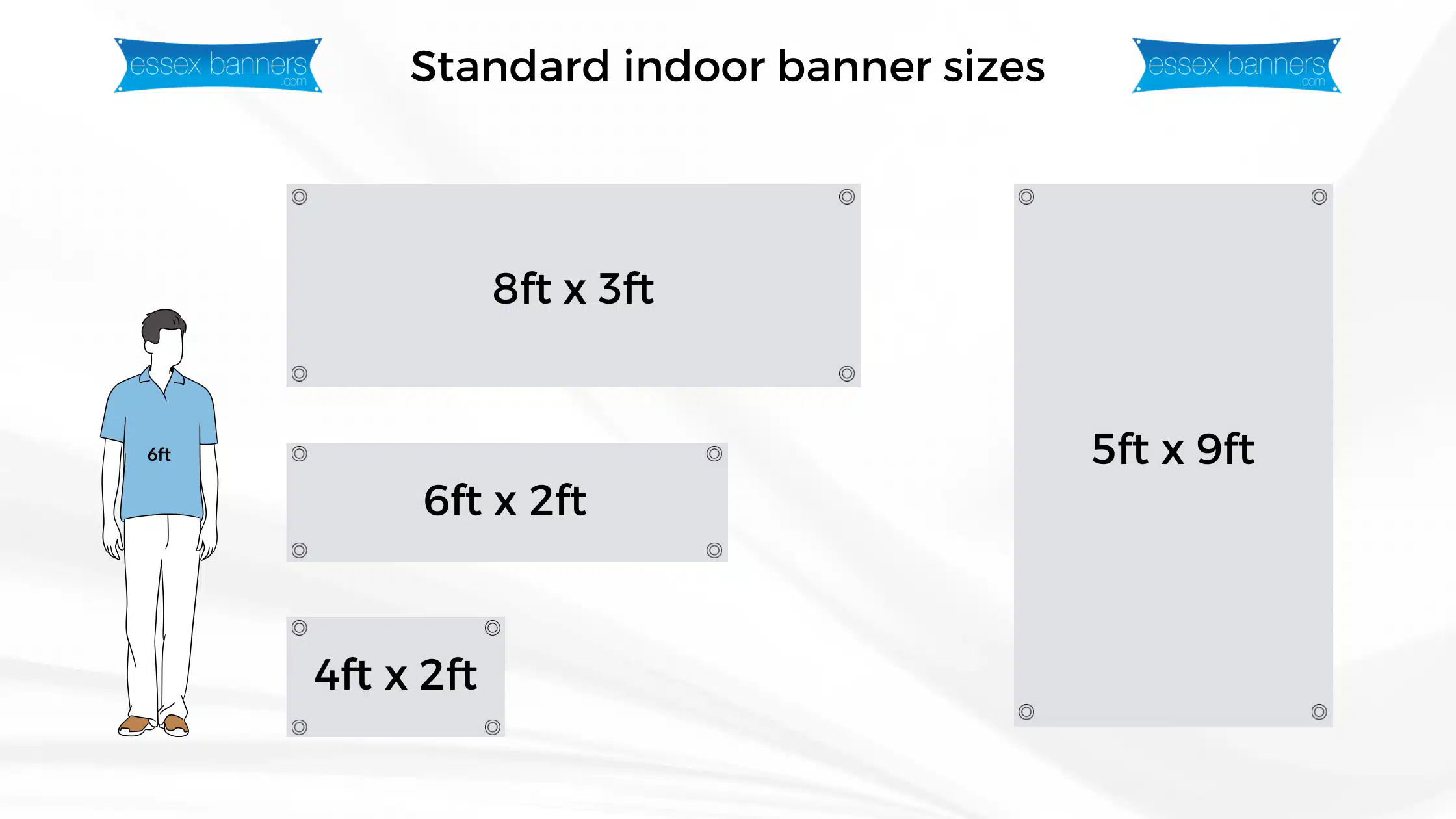 Outdoor banners are generally the same, but also come in bigger sizes and different materials. We always advise if your going BIG i.e 15 – 20ft wide for a outdoor banner, we advise a MESH Banner. These are a safer outdoor banner to use in windy conditions. Below are some of the standard banner sizes that are used for both indoor and outdoor banners.
4ft x 2ft – This is a quick easy small banner. Generally used for logos or for text only banners, great for indoor use.
6ft x 2ft – One of our most popular sizes, used for promotions and events indoors and outdoors.
8ft x 3ft – This again is popular, a little bigger than the 6ft banner, so much better for outdoor use to create attention to your business or advert.
5ft x 9ft – A size that has been used vertically or horizontal. A big outdoor banner to advertise your promotion or advent. People will not miss this banner driving or walking past 
10ft x 4ft – A great outdoor banner size for advertising by the side of buildings, construction sites, and tall fences. This is a great banner size to communicate the opening of a new branch and available properties to rent. We also may advise a MESH Banner for this size.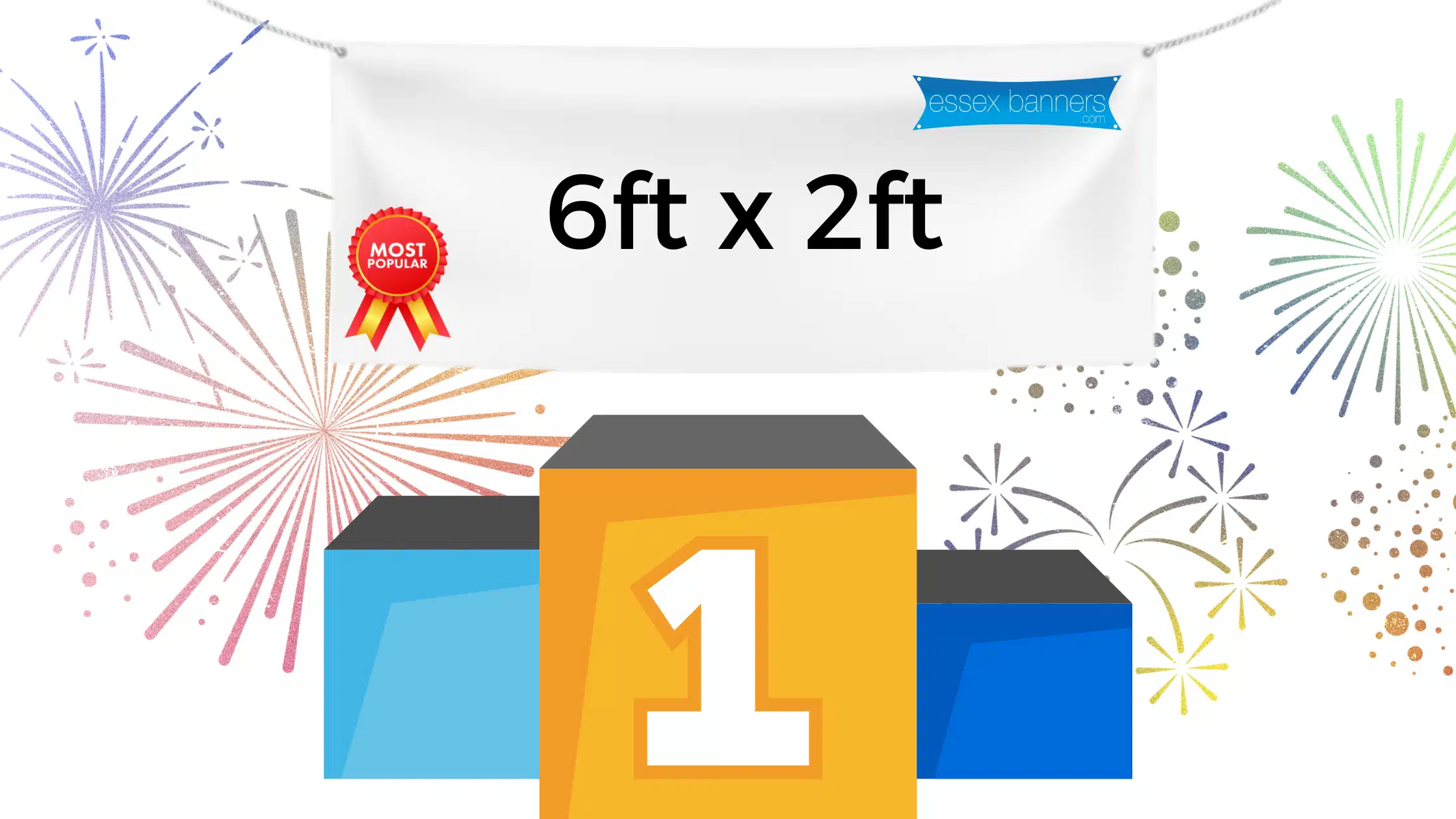 As a customer your possibilities may seem so endless when choosing outdoor banner sizes that it can become overwhelming and confusing. Here at EssexBanners, we are here to help you decide and get it right.
Allow us to help you jumpstart your outdoor advertising campaign. Place an order with us today! If you do need more help dont hesitate to email us or give us a call 01708 200166