What is a standard roller banner size in inches?
Roller Banner Size in Inches
So what is a roller banner size in inches? A banner stand is the perfect way to promote your business at exhibitions, events, office or show room. Quick to put up when needed and even quicker to take down. They are a popular choice for businesses owners who are looking to promote at events.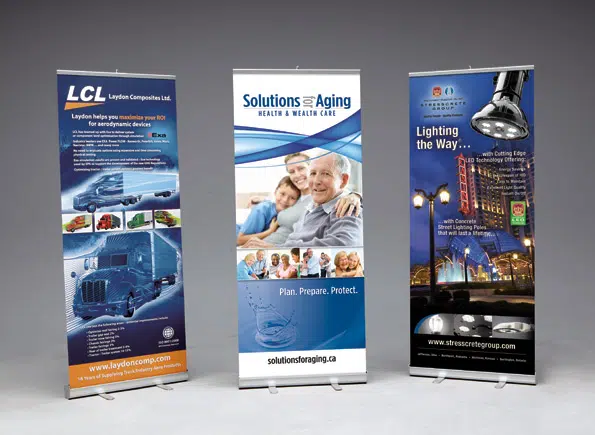 One of the most popular questions we get asked is what sizes do these banner stands come in? Your choice will depend on your budget and space.
The standard and most popular size is 80cm x 200cm. This standard banner stand size in inches is 33inch x i-inch.
Its not just what you will be printing on the banner stand that you need to consider, but also your budgetary needs. The larger the banner, the more it will cost. So you need to think about whether a wider banner is worth the additional costs.
If you are struggling to decide on what size you need, we would always would be able to give you advice on sizes and make recommendations to suit your project.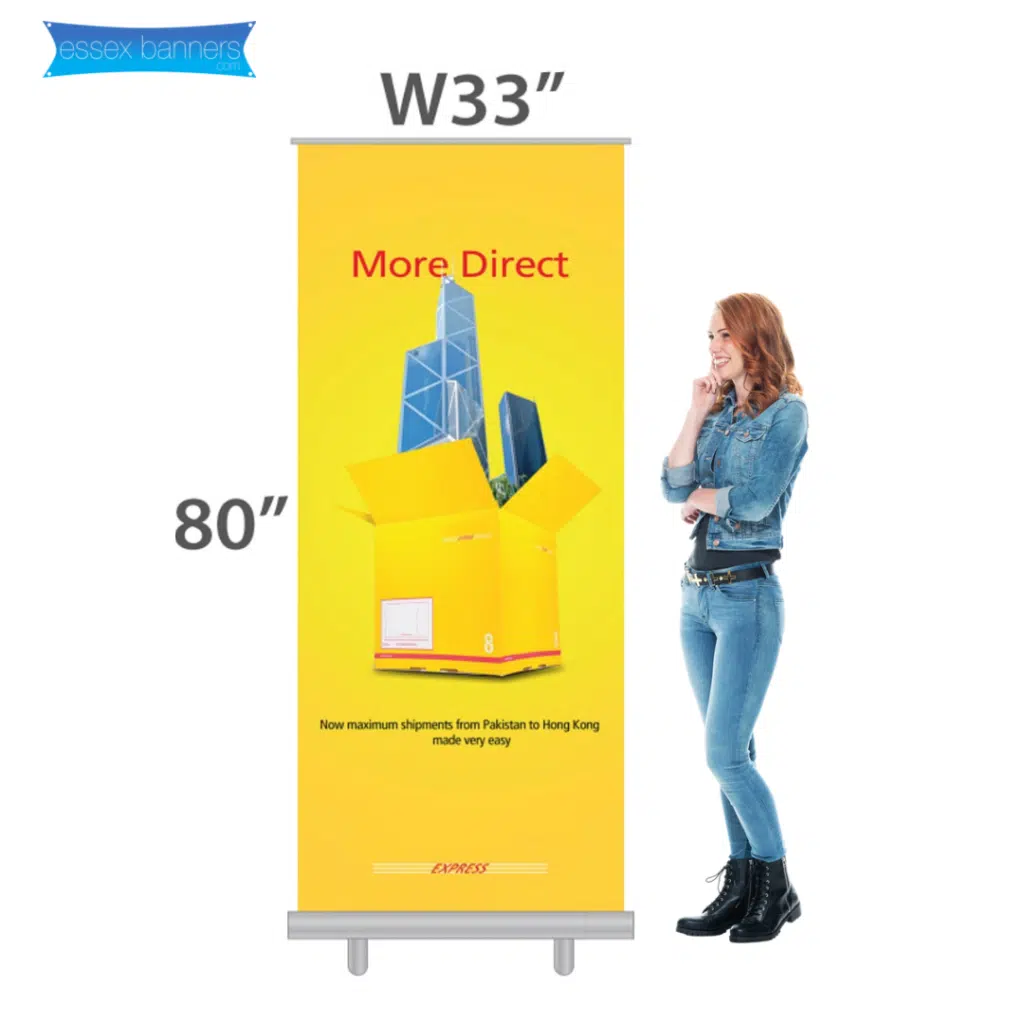 The Smaller/standard sizes (800mm) are often used for businesses that plan to reuse the banners regularly for conferences and meetings. While the larger sizes are usually only selected for exhibition style events.
Here at Essex Banners we have a wide range of standard roller banner sizes available from 800mm to 2000mm wide to suit your needs. If you'd like more information about our roll up banner sizes, our team are always on hand to provide you with any help you may need. Contact us now with your enquiry, or phone 01708200166 and we'll be delighted to help.