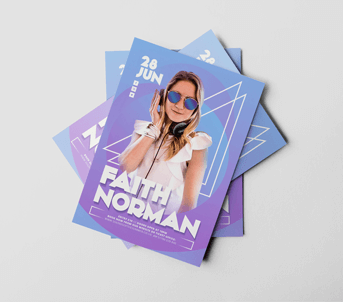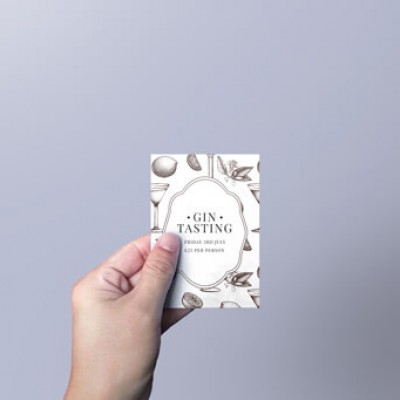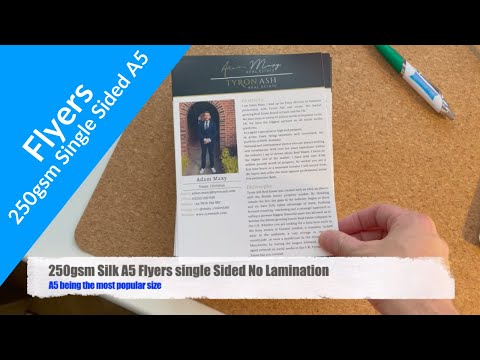 Flyers
The best way to spread your message? Use EssexBanners.com for high quality leaflet and flyer printing. Whether you are advertising your business, product or event, our comprehensive range of full colour leaflets will make sure that you grab attention for all the right reasons.
As with our full range of leaflet printing options, we have a great selection of papers for you to choose from. We stock silk, gloss and uncoated papers, with the option of recycled silk and recycled uncoated paper for those who wish to choose an environmentally friendly option.
For delivery/collection by:
28-10-21
Choose Printing Options
Format
Quantity
Price
£

incl.
£

VAT
More Prices
Click a price below to add an item, based on your chosen printing options above and relevent service, to the basket.
Artwork Guidelines
Please set up your artwork to the following specifications:
Resolution: 300 dpi minimum
Format: PDF or JPEG
Colour: CMYK (RGB/Pantones will be converted)
Fonts: Outlined or Embedded
Bleed: 3mm
Safe Zone: 3mm
FAQ's
Do you have an artwork guide?
Yes, click the link for all the information you need for your designs to be perfect. Artwork Guide
More information regarding flyers?
We have all your questions answered in our detailed blog post, click here for all the information you need regarding flyers and leaflets
Do I need to adhere to certain margins when designing my leaflets and flyers?
Yes. You will need to allow for a 5mm 'Safe Area' from the edge of the page. Also, the type and size of leaflet or flyer will determine the margins that you need to adhere to. If you are unsure of the layout and size that you are working with, you can contact us and we can offer a design service
What are the benefits of leaflets and flyers?
Leaflets and flyers are extremely versatile advertising and marketing tools which are cost-effective, eye-catching and a great way to get your message across to your target audience.  Check out our blog post "Do flyers still work for advertising"