FAQ Stretch Fabric Display Stands
Introducing Our popular Stretch Fabric Display Stands
We are thrilled to announce the latest addition to our expanding product lineup – the Stretch Fabric Display Stands. To help you kick-start your promotion or event of these fantastic stands, we have prepared a concise overview featuring frequently asked questions and answers.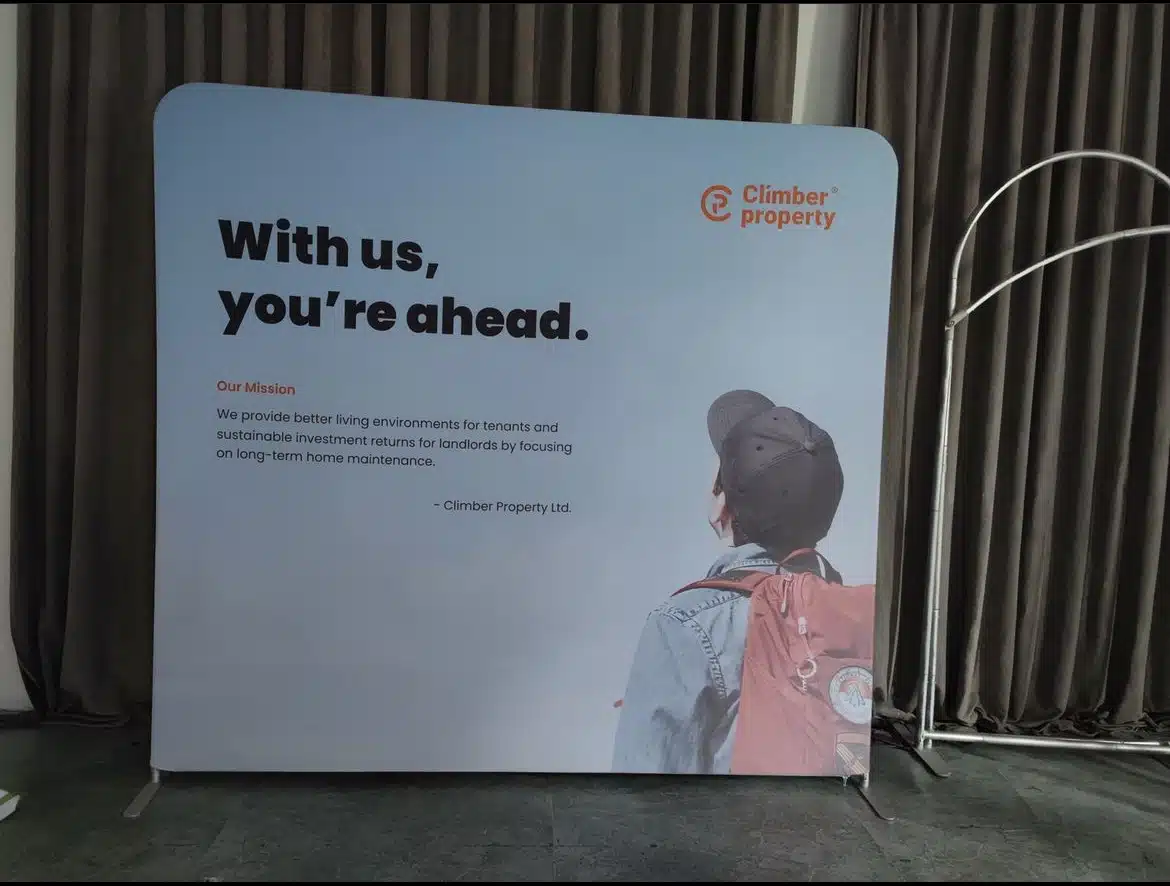 What Are the Benefits of a Stretch Fabric Display Stand?
Printed on stretch polyester fabric and durable aluminum tubing, our popular Fabric Display Stands offer several advantages. One of the key benefits is their ability to provide a clean, seamless, and wrinkle-free surface for showcasing your clients' brands. This ensures a professional and eye-catching display that grabs the attention of potential customers, leaving a lasting impression.
Ideal for clients who frequently participate in various events throughout the year, our Fabric Display Stands are lightweight, easy to assemble, and come with a compact carry case. This makes transporting them hassle-free and swift, making them the perfect companion for trade shows and business events.
What Sizes Do We Offer?
Our Fabric Display Stands come in a range of sizes, offering the flexibility to tailor them to events of any scale. We currently offer 2m right upto 6m wide stands: the traditional straight display and a curved variant. For a comprehensive list of available sizes, please click the links or visit our website.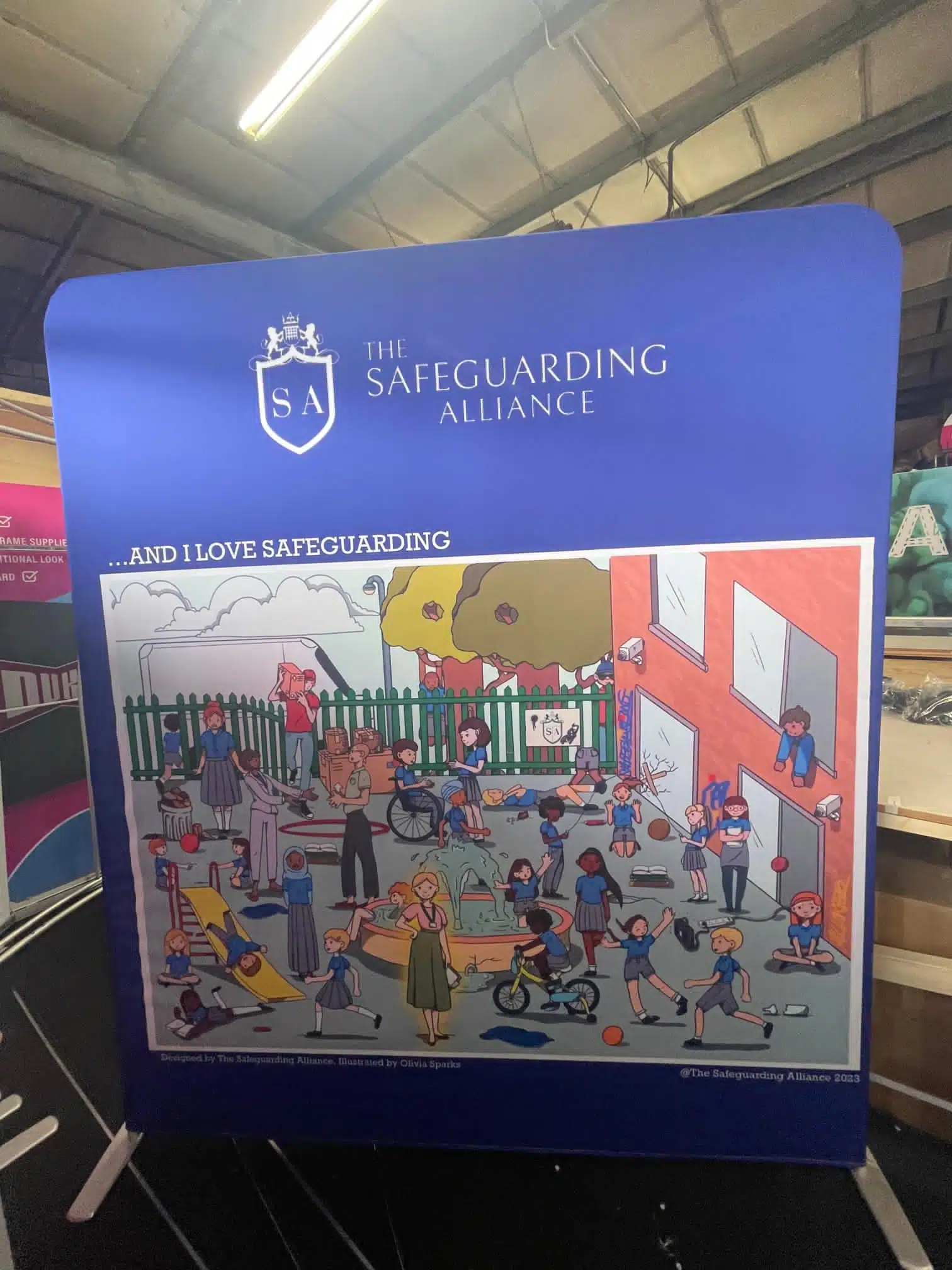 What Material Are the Displays Printed On?
All designs are printed on high-quality 210 gsm stretch polyester fabric. This ensures vibrant and crisp graphics that captivate viewers.
Is the Fabric Machine Washable?
Yes, our fabric stands are both hand and machine-washable. For optimal results, we recommend washing the graphic at a maximum temperature of 30 degrees using household detergents.
How Are They Printed and What Ink Is Used?
Our Stretch Fabric Displays are printed using the sublimation printing method. This process utilizes special water dye-based inks and heat to transfer the design onto the fabric. The ink transforms into a gas and fuses with the fabric, resulting in a vibrant, long-lasting print that is resistant to fading and cracking.
What Is the Delivery Time for Stretch Fabric Display Stands?
We offer two delivery options for our Fabric Display Stands. You can choose between a 3 to 4-working day turnaround or a 1 working day turnaround, depending on your needs and timeframe.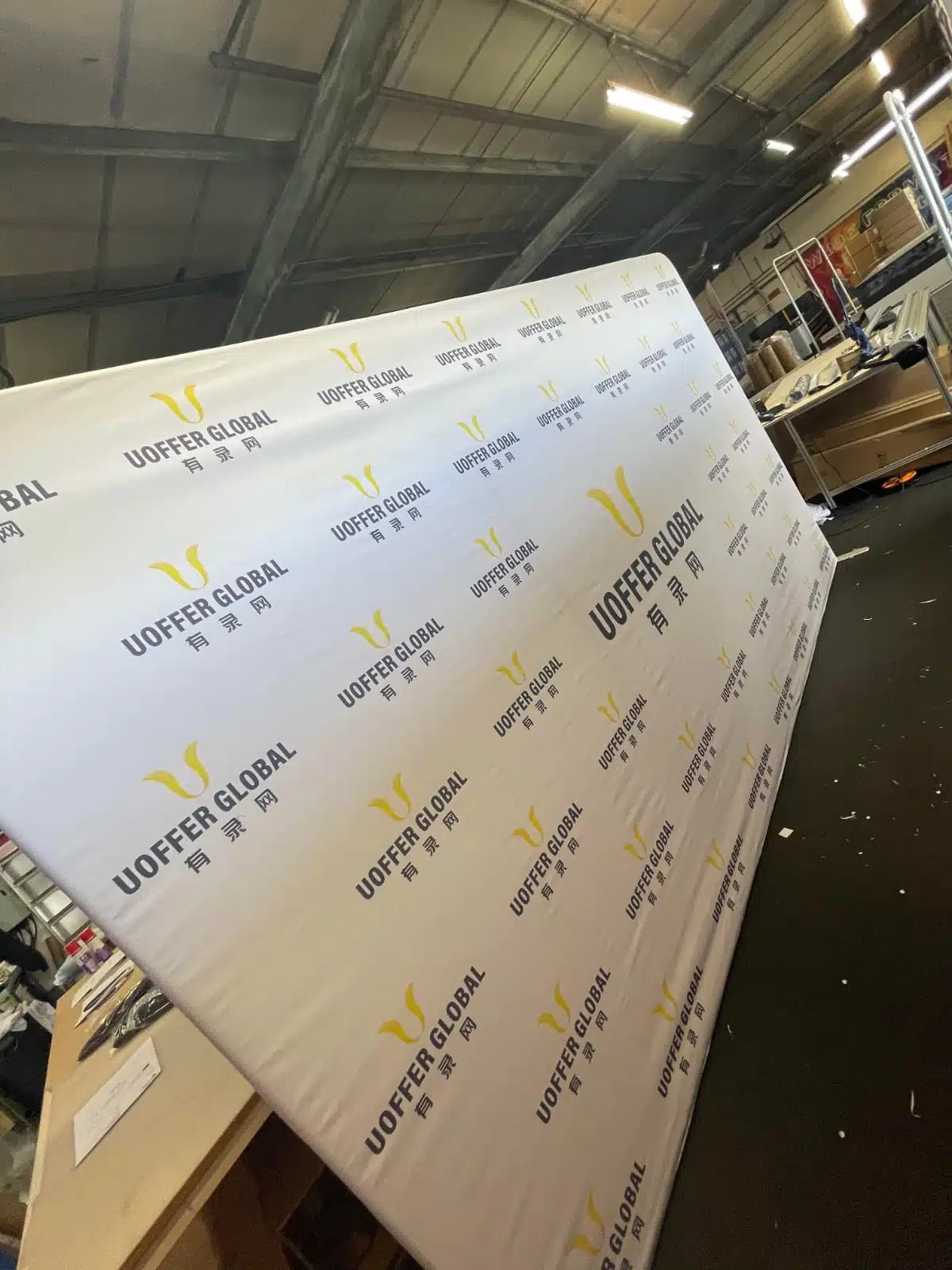 How Should I Provide My Artwork?
Placing an order on our website is the first step. Afterward, please use our templates on our product page to use for your artwork and then upload your artwork at checkout. Once we receive your artwork, we will double check it.
We are excited to offer these versatile Stretch Fabric Display Stands and look forward to helping you elevate your clients' brands with our top-notch printing and display solutions. Visit our website or contact us today to place your order and make a lasting impression at your next event.