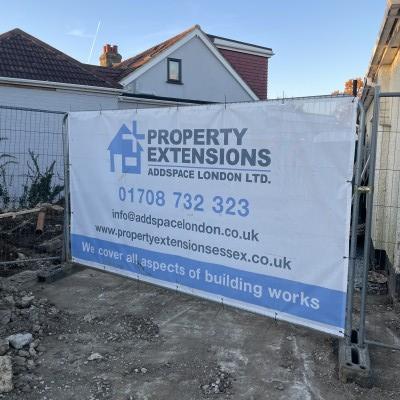 heras fencing banners
From £75! No Vat
Heras Fence Banners are designed to take advantage of the size and impact that Heras fence panels have. Any area where building or construction is taking place doesn't always leave passers-by with the best view! So use them panels by advertising your business or project on! Our Heras fence banners are made to withstand the harshest environments. Printed on a hard-wearing 440gsm PVC or MESH
For delivery/collection by:
28-10-21
Choose Printing Options
Format
Quantity
Price
£

incl.
£

VAT
More Prices
Click a price below to add an item, based on your chosen printing options above and relevent service, to the basket.
Product Specifications
Full colour digital print
Standard size for our Heras banner is 338cm W x 175cm H . Other custom sizes are available if you only want to add a header or footer.
PVC or MESH
Waterproof banners are printed with fade proof eco-solvent inks.
Unlimited logos/photos/text.
Best value heras fence banners online!
Artwork Guidelines
If you already have print-ready artwork please follow the steps below;
File format must be either PNG or PDF.
Artwork must be sized to the banner size required or an equivalent ratio i.e 2/1. This is to limit any resizing of your banner which could lead to stretching and pixilation.
The ideal resolution of the artwork will be greater than 150dpi but a lower resolution may be acceptable. We will double-check this for you before it goes to print
Purchasing multiple items in one order:
If you are supplying multiple files for an order, please email us with a breakdown. This needs to include your order number and a description of which files are for which product. Where necessary please specific quantities.
Don't worry, we can help you
If you need some help with your files or have any queries, please contact us before ordering. If we provide any proofs of your artwork, please note that colours may vary depending on your monitor settings. We can work with you to get the boest possible outcome for your product.
FAQ's
Do you have an artwork guide?
Yes, click the link for all the information you need for your designs to be perfect. Artwork Guide
I have multiple designs, are there extra setup fees?
No, we dont charge extra for multiple signs. Just let us know and we can accommodate 🙂
Can I collect my banner to save delivery charges?
Yes. You're welcome to collect your new banner from us in Hornchurch, Essex if you prefer. Collection is available daily from 9am until 9pm.
We encourage our customers to let us know a time before collecting to allow us time to finalise the order so it's ready to go as soon as you arrive.
What is Hems and Eyelets?
Most banners are printed in a landscape format, hemmed all around with punched eyelets. The eyelets are used to attach the banners to the surface on which they are being used.  The hems are a double layer around the edges which create strength to the banner and support the eyelets.