Top Eco Friendly Recycled Products
This is the most popular list, of major products we see for business owners that want indoor or outdoor products for there next advert or promotion
PVC FREE Recycled Printing
Why choose Recycled printing products for your business?
Choosing recycled printing products is a wise decision for businesses looking to make a positive impact on the environment while also improving their brand image and saving costs. Essex Banners provides a range of eco-friendly recycled products that offer numerous benefits to its customers.
One of the key advantages of recycled printing products is their environmental sustainability. By using recycled booklets or posters and other products, businesses can reduce their impact on natural resources and help reduce waste. This is a crucial factor in today's world where environmental concerns are becoming increasingly important to consumers.
In addition to being environmentally friendly, recycled printing products can also save businesses money. Recycled products are often more cost-effective than their non-recycled counterparts, making them an affordable option for businesses of all sizes. At Essex Banners, you can find high-quality recycled printing products that offer excellent value for money.
Another important benefit of recycled printing products is that they can enhance a company's reputation and image. By choosing to use recycled products, businesses can demonstrate their commitment to environmental responsibility and social sustainability. This can be particularly beneficial for companies looking to appeal to eco-conscious consumers and build a positive brand image.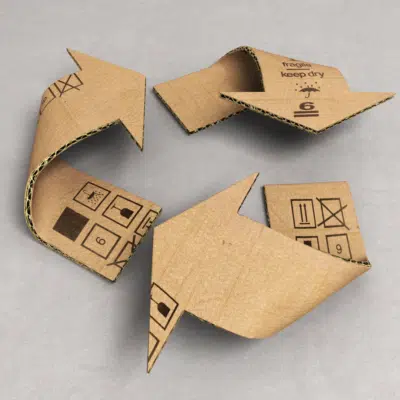 Eco Friendly Recycled signs and products we have printed for our customers
What our Eco friendly Recycled printing products come with....
Standard across our ranges
100% recycled materials
Best prices
FREE artwork checks and help
FREE UK Delivery
Printed with Solvent UV inks - Environmentally safe
Printed using the latest machinery
5 star customer service
Sent out white label