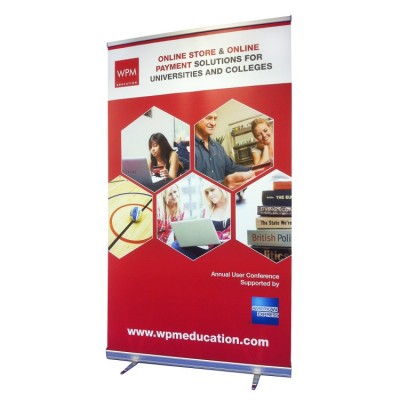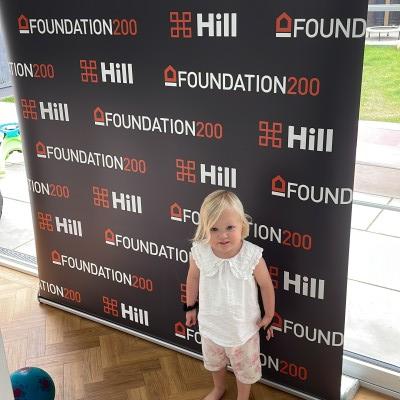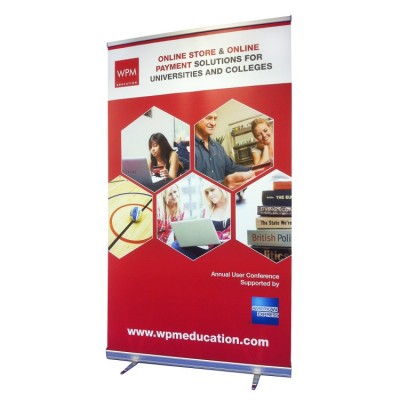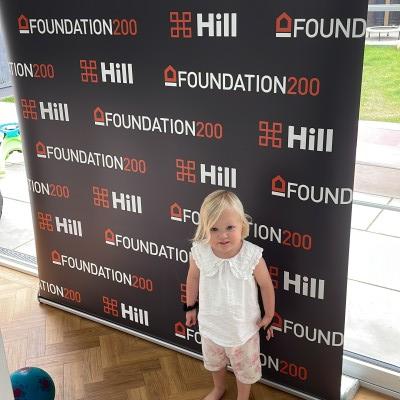 Wide Roller Banners
⭐⭐⭐⭐⭐ - 5/5 Google Reviews
With webcam meetings and webinars being more and more popular these days. People need a background banner for there zoom meetings or youtbe videos. Our wide roller banners come in different sizes. Roller banners which are quick and easy to set up.
All our roller banners come with the complete stand and the carry case.
Video: How to setup your roller banner
Free UK delivery on ALL orders
For delivery/collection by:
13-12-23
Choose Printing Options
Quantity
Price
£

More Prices
Click a price below to add an item, based on your chosen printing options above and relevent service, to the basket.
Artwork Guidelines
If you already have print-ready artwork please follow the steps below;
File format must be either PNG or PDF.
Artwork must be sized to the banner size required or an equivalent ratio i.e 2/1. This is to limit any resizing of your banner which could lead to stretching and pixilation.
The ideal resolution of the artwork will be greater than 150dpi but a lower resolution may be acceptable. We will double-check this for you before it goes to print
Purchasing multiple items in one order:
If you are supplying multiple files for an order, please email us with a breakdown. This needs to include your order number and a description of which files are for which product. Where necessary please specific quantities.
Don't worry, we can help you
If you need some help with your files or have any queries, please contact us before ordering. If we provide any proofs of your artwork, please note that colours may vary depending on your monitor settings. We can work with you to get the boest possible outcome for your product.
FAQ's
Do you have an artwork guide?
Yes, click the link for all the information you need for your designs to be perfect. Artwork Guide
Can I collect my banner to save delivery charges?
Yes. You're welcome to collect your new banner from us in Hornchurch, Essex if you prefer. Collection is available daily from 9am until 9pm.
We encourage our customers to let us know a time before collecting to allow us time to finalise the order so it's ready to go as soon as you arrive.
How tall are your roller banners?
The visible graphic area is 2 meters high. We do ask for artwork to include a little extra to ensure we can fit graphics to the stand.
Do they come with a carry case?
Yes, all roller banners come with a easy to hold carry case.
How do I put up a roller banner?
Roller banners are on a spring mechanism, which is very easy to pull up and down. We also provide a supporting pole, which fits into the back of the mechanism to keep the banner sturdy when erect. we also have a handy video here showing you hows its done.