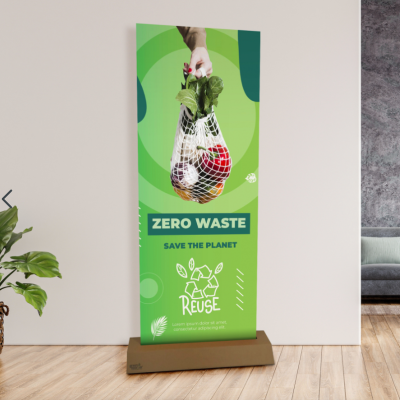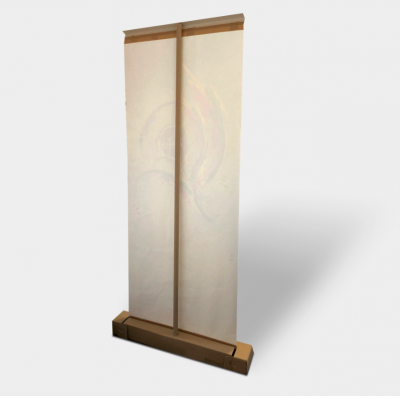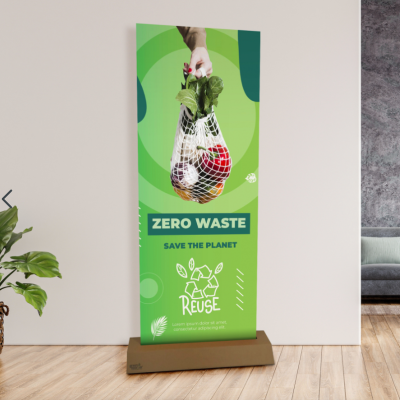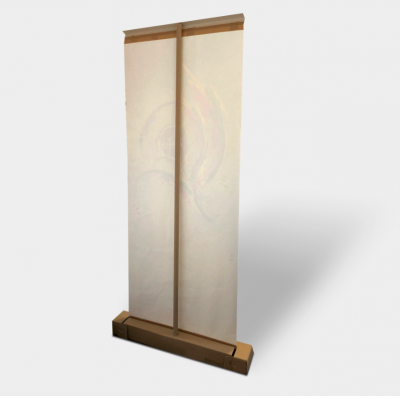 Eco Friendly Roller Banners
⭐⭐⭐⭐⭐ - 5/5 Google Reviews
Our completely recyclable and retractable roll up banner is lightweight and portable and is a more eco-friendly alternative to a traditional aluminium roll up. Whether you are hosting a pop-up event or you have a semi-permanent shop window display these banners won't let you down.
Being cardboard these banners are suited to indoor use only and require a level surface e.g. a shop window display.
Free UK delivery on ALL orders
For delivery/collection by:
11-12-23
Product Specifications
Our eco-friendly roller banner is a lightweight, portable, and completely recyclable alternative to traditional aluminum roll-up banners. Suitable for indoor use on a level surface, such as a shop window display, it is made from 100% recyclable materials and contains no mechanical parts.
The banner itself is printed on PVC-free 170gsm silk paper using high-quality inkjet printers, and it is attached to a cardboard spindle and top rail. The banner assembly components, including cardboard poles, are designed to fit inside the base for easy storage and transportation.
The units are manufactured in Italy and assembled in the UK. Instructions for assembly are included, and the banner should be kept cool and dry to ensure its longevity. When you're finished with the banner, simply dismantle it and recycle it with your household recycling.
Eco Friendly Banner Stand Technical Specification:
• Cardboard cassette, poles and banner housing.
(All neatly packed within the unit)
• 800 x 2000mm visible print area
• 2100mm (l) x 970mm (w) x 300mm (d) - total size of banner and unit
• Banner + unit weight 2.4Kg
• Single-sided CMYK (full colour) print
• 170gsm silk paper (PVC free)
• Fully recyclable
• Ideal for single/indoor use
Use for: One-off events, indoor display and promotion, window/point of sale displays.
Top tip: Use these for promoting an eco-friendly product launch or show visitors that your company is environmentally conscious.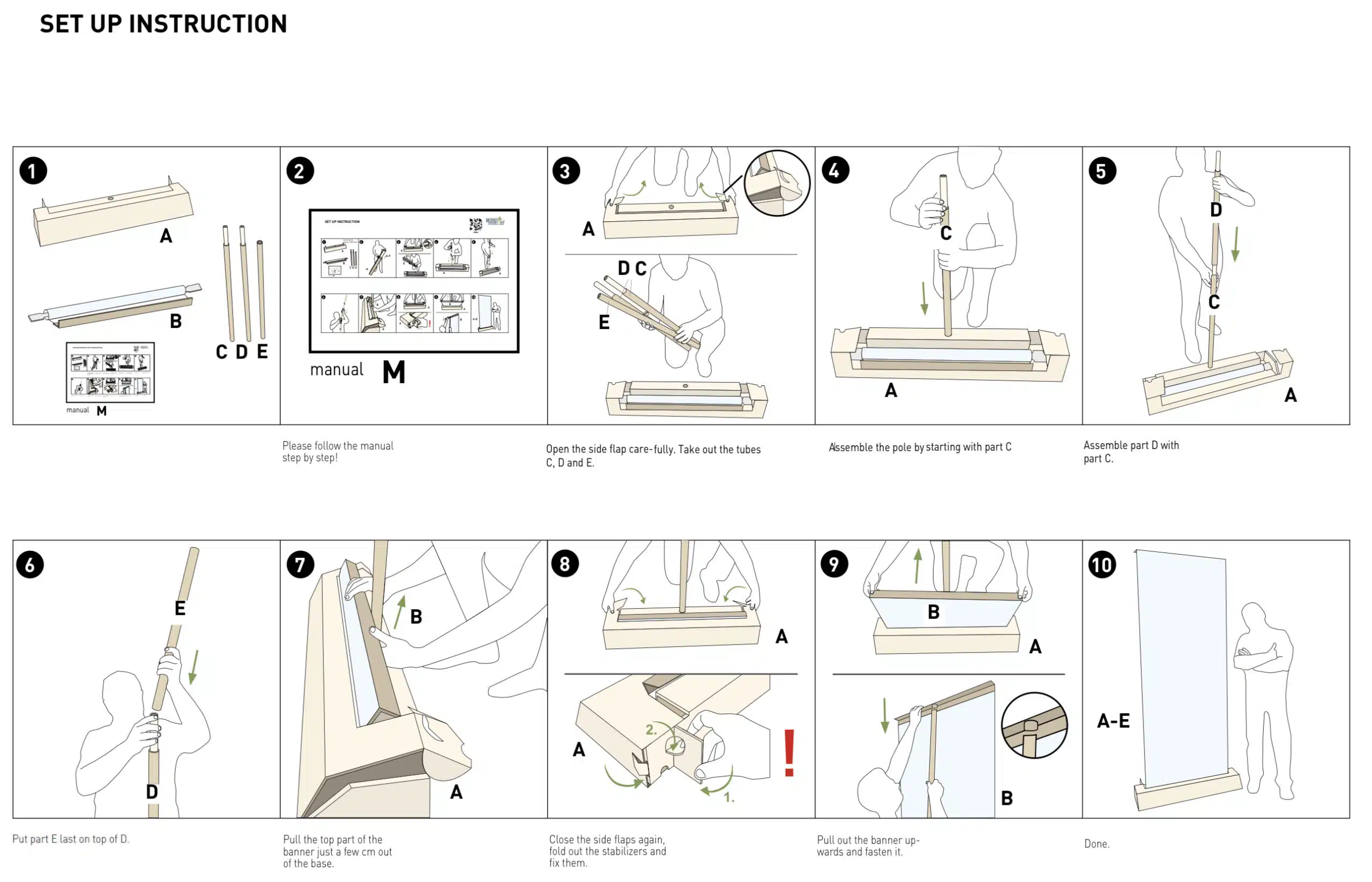 Artwork Guidelines
FAQ's
No faqs for this product