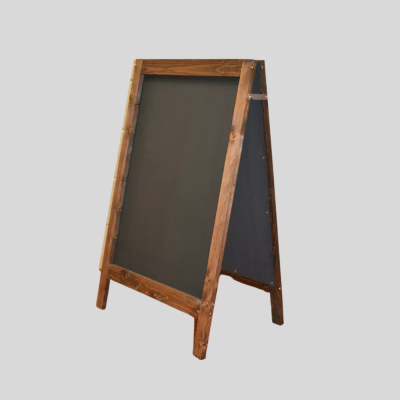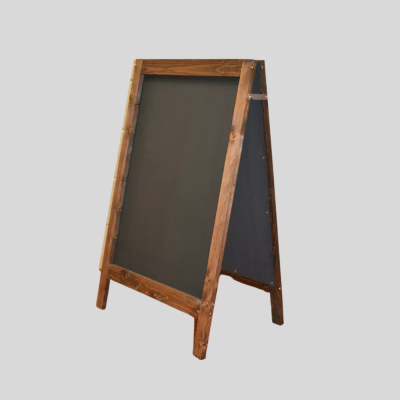 Chalkboard Signs
⭐⭐⭐⭐⭐ - 5/5 Google Reviews
Chalkboard signs can be used as menus, outdoor signage. Perfect for cafes, pubs, restaurants and many other businesses. These come as an unprinted board for you to decorate with their own chalk markers and promote what you want, when they want.
Our chalkboard signs are weatherproof and made using high-quality steel for the hinges and top quality wood.
Free UK delivery on ALL orders
For delivery/collection by:
11-12-23
Choose Printing Options
Quantity
Price
£

More Prices
Click a price below to add an item, based on your chosen printing options above and relevent service, to the basket.
Product Specifications
Can withstand all weathers
Chalkboard sign area on the small is 545mm x 405mm
Chalkboard Sign area on the large is 750mm x 520mm
Can be used indoors or outdoors
Good sturdy construction
Frame is either coated and finished in a dark brown weatherproof wood preserve or left plain
Delivered within 4 days
Artwork Guidelines
Not required, as the chalkboard sign comes plain.
FAQ's
Can I use liquid pens on this chalkboard sign?
These chalkboard signs are best used with traditional chalk sticks. Liquid chalk pens can be used but may leave ghosting.